Elizabeth Bluemle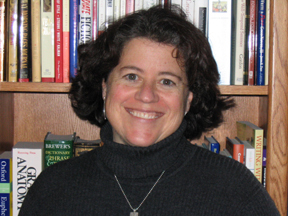 Elizabeth Bluemle
is the author of
How Do You Wokka-Wokka?
and
My Father the Dog,
both illustrated by Randy Cecil, and
Dogs on the Bed,
illustrated by Anne Wilsdorf. Elizabeth Bluemle lives in Vermont, where she co-owns the Flying Pig Bookstore in Shelburne.
G. Brian Karas
has illustrated more than ninety children's books, including two books about Ant and Honey Bee by Megan McDonald;
Switching on the Moon: A Very First Book of Bedtime Poems,
edited by Jane Yolen and Andrew Fusek Peters; and the
New York Times
Best Illustrated Children's Book
Are You Going to Be Good?
by Cari Best. G. Brian Karas lives in the Hudson Valley of New York.
Most Popular books By Elizabeth Bluemle
All Books by Elizabeth Bluemle