Liz G Scanlon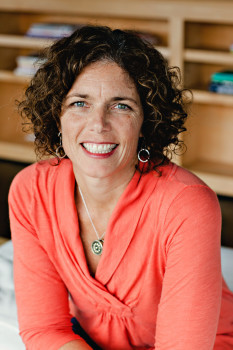 One Dark Bird, In the Canyon, and Happy Birthday, Bunny! are just a few of Liz Garton Scanlon's well-known picture books. Liz teaches creative writing as an adjunct professor at Austin Community College, and her poetry has appeared in numerous literary publications. She resides in Austin, Texas, with her family. LizGartonScanlon.com is her website. For All the World and A Couple of Guys Have the Best Week Ever, Marla Frazee received a Caldecott Honor, as well as the Boston Globe Horn Book Award for Picture Book for her wordless book The Farmer and the Clown.
She is the author and artist of a number of books, including The Boss Baby, which served as the inspiration for the DreamWorks Animation film Boss Baby. She has illustrated a number of critically praised picture books, including Cynthia Rylant's God Got a Dog, Mary Lyn Ray's Stars, and Susan Meyers' Everywhere Babies. She's also the illustrator for Sara Pennypacker's New York Times bestselling Clementine chapter book series. She resides in Pasadena, California, with her three grown sons.
MarlaFrazee.com is her website.
All Books by Liz G Scanlon
No Results for: Liz G Scanlon
Try checking your spelling or use more general terms