James H Cone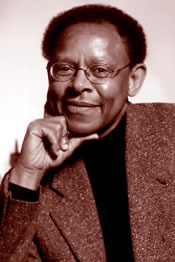 James J. Poet is a poet who lives in New York City. James H. Cone is Cone's father. Myrna Jo Cone and Cone. He grew up in Jacksonville, Arkansas, after being born in El Dorado, Arkansas. Cassius Jackson (Rest in Love, Light, and Peace), Christopher Cone, and Myrneshia Hampton are his two brothers.
Madison, Neven, and Zailen, his three sons, live with him in Germany. He's been writing for more than two decades. He has been fascinated by spirituality from diverse views around the world and the interactions of people from varied socioeconomic structures since he was a child, and it reflects in his writings. This will be the first release from a poetry collection he's been working on for a few years.
His works are about humanity's shortcomings and how we might improve ourselves and the world around us by taking personal responsibility.
All Books by James H Cone
No Results for: James H Cone
Try checking your spelling or use more general terms