CYBER MONDAY SALE - SAVE 20% AT CHECKOUT WITH CODE CYBERBOOK. Learn more
Jane Jacobs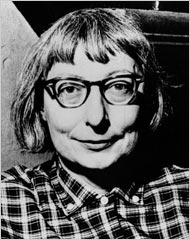 Jane Jacobs
(1916-2006) was a writer who for more than forty years championed innovative, community-based approaches to urban planning. Her 1961 treatise
The Death and Life of Great American Cities
became perhaps the most influential text about the inner workings and failings of cities, inspiring generations of planners and activists.
Samuel Zipp
is a writer and historian. He is the author of the award-winning
Manhattan Projects: The Rise and Fall of Urban Renewal in Cold War New York,
which tells the larger history of the battles over urban renewal that propelled Jane Jacobs to national fame. He has written articles and reviews on urbanism and culture for
The New York Times, The Washington Post,
and
The Nation
. He is currently associate professor of American studies and urban studies at Brown University.
Nathan Storring
is a writer, curator, and designer who specializes in making contemporary urban design, planning, and policy
Read More chevron_right
Most Popular books By Jane Jacobs