Liel Leibovitz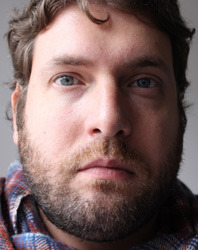 Liel Leibovitz is a visiting assistant professor at NYU Steinhardt focusing primarily on video game and interactive media research and theory. Having received his PhD from Columbia University in 2007, Leibovitz continues to study the ontology of electronic game play, exploring such diverse issues as human-machine interaction, gaming and the con-struction of player subjectivity, and representations of death and violence in video games. He is a member of the advisory board of the New York chapter of the Digital Games Research Association, a founding member of the NYU Faculty Council on Games, and a member of the academic advisory board of the American Jewish Historical Society. He is also the author or co-author of several books, including, most recently,
The Chosen Peoples: America, Israel, and the Ordeals of Divine Election,
co-written with Todd Gitlin, as well as contributor to newspapers and magazines such as the
Los Angeles Times
, the
Atlantic
,
Dissent
, and
Tablet
.
All Books by Liel Leibovitz
No Results for: Liel Leibovitz
Try checking your spelling or use more general terms