Maggie Moon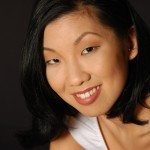 Maggie Moon MS, RD
, is a registered dietitian nutritionist and author of
The Elimination Diet Workbook
(Ulysses Press, 2014) and numerous articles for popular health magazines. She has developed curricula for Brooklyn College, NYC after-school programs, and providers of continuing professional education for dietitians. Ms. Moon has been profiled in the Academy of Nutrition and Dietetics' book,
Launching Your Dietetics Career
(Eat Right Press, 2011, 2016). She completed her clinical training at New York Presbyterian Hospital of Columbia and Cornell, and holds a Masters of Science degree in Nutrition and Education from Columbia University's Teachers College and a Bachelor of Arts degree in English from U.C. Berkeley. She lives in Los Angeles with her husband and a giant shelf of cookbooks.
Most Popular books By Maggie Moon