Rita Meade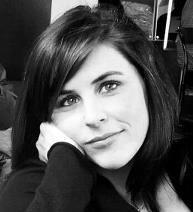 Meade, Rita:
- Rita Meade is public librarian who lives and works in Brooklyn, New York. Rita is contributing editor for BookRiot.com and also hosts the Dear Book Nerd podcast, a bi-weekly bookish advice show. She and/or her writing have appeared in various places, including
American Libraries Magazine
,
The Huffington Post
,
The Village Voice
,
The Atlantic Wire
,
The Hairpin
, and more. Rita also reviews children's books for
School Library Journal
, occasionally writes about library-related things on her blog
Screwy Decimal
, and even less occasionally sings with a librarian band, Lost in the Stacks. You can find her on Twitter at @ScrewyDecimal.
Most Popular books By Rita Meade