Ronnie J Dio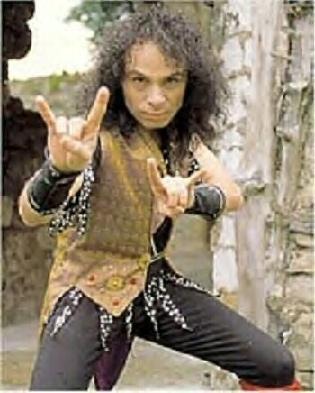 Ronnie James Dio was the most acclaimed heavy metal singer of his generation, and the only rock star to achieve multi-platinum success in not one, but three bands: Rainbow, Black Sabbath, and Dio. For Tenacious D's Jack Black, Dio was the Pavarotti of heavy metal. For Metallica's Lars Ulrich, Dio was one of the main reasons I made it onto the stage... And for heavy metal fans all over the world, there were three words that summed him up: Dio is God. He died in 2010. Mick Wall is one of the world's best-known music journalists. His work has appeared in
Classic Rock
,
Mojo
,
The Times
, and a variety of other publications. His books include the international bestsellers
When Giants Walked the Earth: A Biography of Led Zeppelin
and
Two Riders Were Approaching: The Life & Death of Jimi Hendrix
. He has also presented and produced award-winning TV and radio documentaries. He lives in England. Wendy Dio is the President and Owner of Niji Management.
Read More chevron_right
Most Popular books By Ronnie J Dio
All Books by Ronnie J Dio