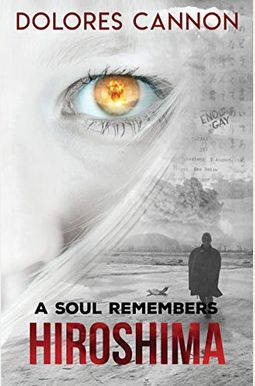  
A Soul Remembers Hiroshima
Frequently bought together
Frequently Asked Questions About A Soul Remembers Hiroshima
Books like A Soul Remembers Hiroshima
Book Reviews
(10)
Did you read A Soul Remembers Hiroshima? Please provide your feedback and rating to help other readers.
A Soul Remembers.....Fascinating!

Derived From Web

, Feb 10, 2022

The book was fascinating. The book should be read with an open mind. I think that the way in which she presents her findings is professional and organized. The subject matter in this book captured my attention and I am very happy I read it. I like the subject of past life regression and I will be buying more of her books. She decided to share the experience with the world.
A Soul Remembers Hiroshima

Derived From Web

, Feb 10, 2022

I have read every single book by the author with this book. It was very heart- wrenching. During the first part of the last century, it gives a detailed view of life in Japan. Japan was a basket case because of their army's brutalization of the country for their own survival. It isn't clear if the US was aware of this.
Very interesting Readinga New Prosective

Derived From Web

, Sep 23, 2021

The goings on about an event that took place just before this journey began was explained in this book. A great book written by a different person. This author should be recommended.
I felt like I was there

Derived From Web

, Jun 5, 2021

This book was enjoyable. This gives you perspective on the chaos on the ground, even though we often hear about the dropping of this bomb. It serves as a reminder that we need to work harder to maintain peace.
Excellent insight about war

Derived From Web

, Jan 26, 2021

It was great to realize that war is about being the strongest people. War makes it possible to develop and test technology that could be used for peace.
Amazing journey. Another winner in her life.

Derived From Web

, May 6, 2020

I am on a trip. The journey was amazing. My life and outlook on life have changed. This is a good edition of that book. I'm travelling in the right time period. The life story of her is seventeen books long. Wherever she is, I thank her for her life and legacy.
Powerful, has humor, humanity, and history

Derived From Web

, Jan 20, 2020

I didn't read this book because I thought it would be too sad. It is a celebration of humanity that we all share. There are some observations of stupidity at war, but the overall impression I got from this book was that life is wonderful, and that the rich and powerful affect the working class on both sides. The audiobook version of the book was wonderful. The paperback version of the book is very good.
Ignorance is blinding

Derived From Web

, Oct 8, 2019

The Japanese man's story was deeply felt. There was no reason for this woman to meet this woman who had been in Hiroshima during the Atomic bomb attack. As Americans, we needed to see that these people were innocent and didn't deserve what happened to them. I will never forget this story. Thank you for writing this book.
Hauntingly surreal. Mesmerizing and gut-wrenching story of the life of an everyday citizen in war-time Japan told through a spirit form. How can we deny the reality of reincarnation when story after story, as documented by authors and researchers like Dol

Derived From Web

, May 15, 2018

It's very frightening. The life of an everyday citizen in war- time Japan was told in a spirit form. How can we deny the reality of reincarnation when there are so many documented stories about it?
Enlightening yet disturbing

Derived From Web

, Apr 17, 2018

I liked this book very much. It awakens one's consciousness to the cost of war and the reincarnation process. I usually think about how each book affects my thinking. The book left a big impression on me. The individual's free agency is overruled by the collective of humanity. A good reason to pick good leaders, not just the least offensive of the few who are running!