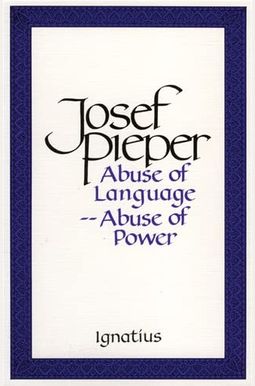 
 
Abuse of Language, Abuse of Power
Frequently bought together
Frequently Asked Questions About Abuse of Language, Abuse of Power
Books like Abuse of Language, Abuse of Power
Book Reviews
(7)
Did you read Abuse of Language, Abuse of Power? Please provide your feedback and rating to help other readers.
A Manifesto for the integrity of words

Derived From Web

, Jun 4, 2022

We drive down the Freeway of Life and are bombarded with coorporate slogans and attempts to convince us to a way of thinking with marketing billboards or on TV, in the paper-smart attempts to steal our minds by over-loading them with a small marketing agenda and sloganism. A bit of abusive language on my part. The question is worth pondering and the questions in this book are of the kind that any educated man should ponder, even if there is no solution. It makes great smartening, not dumbing of the curriculum. Peiper persuasively argues that communication is not as much as could be thought because communication must be free of ulterior motives. And his argument that we must be able to express our view of the truth of things in freedom.
Five Stars

Derived From Web

, Jun 4, 2022

Pieper sheds important light on how power-hungry language abuses to climb the power ladder to the top.
a modest effort from a thoughtful Thomist

Derived From Web

, Jun 4, 2022

These are two moderate essays by Pieper, a German Catholic philosopher post-World War II. They are worth reading because of what Pieper has to say about the decay of language and the issues of truth in utterance. His thoughts on the subject are clear ; unfortunately, he does not offer any solutions to this degradation, except for the avoidance. The semantic world is increasingly crowded now and probably more full of these untruths than when he wrote his essays. It is a pity that he did not at least try a program that would make a reader more actively involved in battling what has been labeled a sin here and elsewhere.
Required reading in every American High School and College.

Derived From Web

, Jun 4, 2022

The abuse of language in the lame-stream media today is so obvious that you wonder why our society hasn 't caught. Our schools have become nothing but propaganda mills, teaching children that good citizens take what ever is told to them is fine, they don 't have to think for themselves, just do what we tell you. This book is an excellent review for people who think for themselves but need a well documented reinforcement or refresher course. Recommend to all who cares about America.
Supra-levels of depth packed into a short essay.

Derived From Web

, Mar 15, 2021

If you are someone who is investigating and/or trying to understand what is going on on a cultural level within the USA, this is a book to add to your toolkit. Once you read it, you will know that you came across a genius at work! I recommend this book to anyone interested in the hows and whys of the attempting cultural revolution in the U.S.A.. For those investigating, stay focused and keep working!
Short Gem

Derived From Web

, Jan 2, 2020

One of my favorite things about Pieper is his ability to succinctly make a point. In less than a hundred pages, Pieper demonstrates that to abuse language is to put power at risk, and further to put civilization itself at risk. Pieper inspired a new hatred of our cynical modern forms of advertising as well as the posturing of social media. You will know the truth and the truth will set you free.
Clear and incisive

Derived From Web

, Feb 27, 2017

I found this slim volume to be a superb analysis of what happens to the language when the grasp of truth itself is lost. His usual clear and thorough self is Pieper. Want to understand why we don 't talk about alternative facts more, but narratives and true and false facts? This book is for reading.