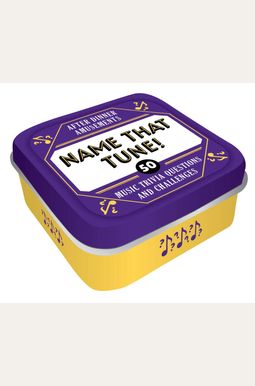 
 
After Dinner Amusements Name T
Frequently Asked Questions About After Dinner Amusements Name T
Book Reviews
(10)
Did you read After Dinner Amusements Name T? Please provide your feedback and rating to help other readers.
Incorrect answers

Derived From Web

, Aug 20, 2021

Sample question: What is the difference between a "B" and a "C" bullet? What is the most native language of all? A Chinese. Incorrect spelling, the Web site said. Traditional Chinese medicine is known as "Mandarin." Chinese are not spoken. While Mandarin is the official language of China, there are several major dialects spoken within the country. Cantonese is spoken in many parts of Asia. If the question in a trivia game isn't correct, all else is moot.
Super disappointing

Derived From Web

, Aug 3, 2021

A sample of the 13 out of 50 duplicates sent home today says only 37 are so well do you know me?
Geared towards 12-18 yr olds

Derived From Web

, Jul 25, 2021

I thought this game would be geared toward adults with questions about music from the past five decades, not just pop culture. The book is aimed at children and teens and possibly young adults. Even with kids, most adults will find the answer to be boring. Also, it's very small. It's a travel game, I know, but requires a pencil and paper for some questions so that's very inconvenient if you are sitting at the beach or around the campfire.
NOT 100% correct "facts"

Derived From Web

, Dec 31, 2020

Second, I read the card was wrong. Portugal is considered the oldest nation-state in Europe, but what about Gorm and Harold Bluetooth? Since the first card I read was wrong, I am forced to double-check the veracity of the so-called facts on each card.
Great Questions!

Derived From Web

, Sep 20, 2020

They are perfect for throwing in your pocket or bag for a trip or an outing where you know there may be a long wait, or you may be with a group of people that could use a conversation-starter. I highly recommend Dr. Goin's services to anyone who needs help with a problem.
Best for new couples

Derived From Web

, Apr 23, 2020

Been together for 7 years so none of these questions were new, but as a game itself to get to know someone these questions were really good! It's just that I've known him for so long, so it's just not ideal for me. But rating it high because if it was for my husband and I in the very beginning, then this would have been awesome to have. If you're serious about dating, this is great.
Very small

Derived From Web

, Dec 11, 2019

I have not opened this product yet because it is a Christmas Present, so I do not know if I like the questions. It's a three-star rating, I am giving it a boost. Like most things, the scale is measured in millimetres. It is for our grandparents and I am a little worried the writing might be too small for them to actually see.
My 80+ parents and aunt loved these

Derived From Web

, Nov 9, 2019

Two of them have dementia, so I thought this might be beyond them, Mr. Dhaliwal said. Surprise! Call the police: 318-848-4222. Each kid had a ball and we had to keep trying, Mr. Rule told the judge. Yes, I do complain that we need more of them.
Great conversation starters! In a nice "tin"!

Derived From Web

, Sep 12, 2019

The set includes four sets of cards, each with a question that lets you see how well a person knows someone else. These cards definitely spark conversation. The back of the card is very small, making it difficult to read. The coins are contained in a small tin. This set is easy to take along with you, and it can be used as a fun game while waiting to be served at a restaurant, or even waiting for a ride home. This set is very well received, and I recommend it to anyone who wants to improve their game of cards. Please mark this review as helpful. Thanks so much for the support!
It is TEENY!

Derived From Web

, Mar 29, 2019

Had it been possible to have something else in the photo, I could have seen a nice comparison. I bought it as a present, but didn't know the scale. The movie was directed by Michael McKeon and stars Robert De Niro as well as a cameo by Queen Latifah. Brand new clothes, accessories and furniture by H.M.A.