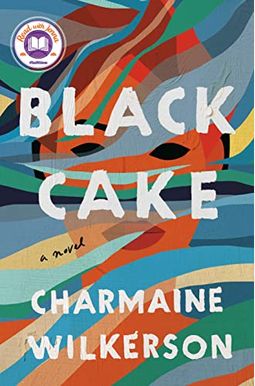  
Book Overview
In this moving debut novel, two estranged siblings must set aside their differences to deal with their mother's death and her hidden past--a journey of discovery that takes them from the Caribbean to London to California and ends with her famous black cake.
In present-day California, Eleanor Bennett's death leaves behind a puzzling inheritance for her two children, Byron and Benny: a traditional Caribbean black cake, made from a family recipe with a long history, and a voice recording. In her message, Eleanor shares a tumultuous story about a headstrong young swimmer who escapes her island home under suspicion of murder. The heartbreaking journey Eleanor unfolds, the secrets she still holds back, and the mystery of a long-lost child, challenge everything the siblings thought they knew about their family, and themselves.
Can Byron and Benny reclaim their once-close relationship, piece together Eleanor's true history, and fulfill her final request to share the black cake when the time is right? Will their mother's revelations bring them back together or leave them feeling more lost than ever?
Charmaine Wilkerson's debut novel is a story of how the inheritance of betrayals, secrets, memories, and even names, can shape relationships and history. Deeply evocative and beautifully written,
Black Cake
is an extraordinary journey through the life of a family changed forever by the choices of its matriarch.
Frequently Asked Questions About Black Cake
Book Reviews
(8)
Did you read Black Cake? Please provide your feedback and rating to help other readers.
A beautiful story

Derived From Web

, Mar 20, 2022

A well written love story that captures you from the first page and carries you along like the waves of the ocean, as it spills all the secrets! The characters seem real, the circumstances reflect unfairness of immigration, biases, and the caste system, and in the end, I celebrated the characters' determination to survive, to make it. I was introduced to Ms. Wilkerson's writing by this, and I look forward to reading more of her novels. I was looking for something.
Too many nicknames and similar names

Derived From Web

, Mar 19, 2022

There was a problem with Black Cake, it was too many characters and names. Two different people from different generations, but still irked me! The characters are referred to by their given names and sometimes by their nick names. Between the 2 plus generations, we have more namesakes with more "nick names". It became a chore for me. Sometimes I don't want to draw a family tree or make a cheat sheet, I just want to read a story. It was a much slower read because of this.
Wow. This book.

Derived From Web

, Feb 14, 2022

Where the Crawdads Sing, a book that will top the best seller list for months, if not years, and then become a wildly popular series, is what I think this will be. From the first page, it is clear that this is a gripping family saga. I was able to read it all day on a Sunday. A book club favorite with lots of twists and turns and a mystery murder, this is definitely a five star book. I read it first for the plot and then I will read it again to enjoy the writing.
Such a beautifully written story

Derived From Web

, Feb 10, 2022

I heard that some readers found it difficult to follow the story due to the number of characters but I found the flow of the story easy to follow. When a character was introduced, I loved that they were brought to life by Wilkerson.
Chaotic

Derived From Web

, Feb 10, 2022

There are too many characters and points of view that you lose interest in each.
A little too ambitious for its own good

Derived From Web

, Feb 8, 2022

It is a quick read with short chapters that propel you along. There are too many sub-plots and central mysteries that are too obvious to rise above a read.
Page turner

Derived From Web

, Feb 4, 2022

Couldn't put it down. After watching it on the Today Show, I was drawn in to the story. There are many elements about where we come from and who we are from. A very well written book with many twists and turns.
Forever family

Derived From Web

, Feb 3, 2022

I liked the connection with my family. This family faced challenges due to their color. It was thought provoking.