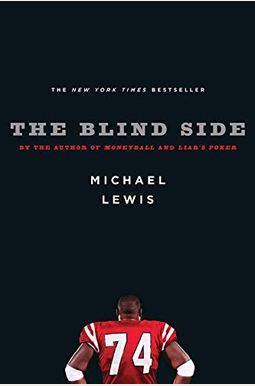 
 
Book Overview
This Description may be from another edition of this product.
When New York City's Mayor is desperate to find his missing daughter, Detective Michael Bennett steps in to help the Mayor and strike a deal to save his son in prison.
Bennett and the mayor have always had a tense relationship, but now the mayor sees in Bennett a discreet investigator with family worries of his own. Just one father helping another.
The detective leaps into the case and sources lead him to a homicide in the Bronx. The victim has ties to a sophisticated hacking operation -- and also to the mayor's missing daughter, Natalie, a twenty-one-year-old computer prodigy. The murder is part of a serial killing spree, one with national security implications. And suddenly Bennett is at the center of a dangerous triangle anchored by NYPD, FBI, and a transnational criminal organization.
Michael Bennett has always been an honorable man, but sometimes -- when the lives of innocents are at stake -- honor has to take a back seat. Survival comes first.
Frequently bought together
Frequently Asked Questions About Blindside
Book Reviews
(10)
Did you read Blindside? Please provide your feedback and rating to help other readers.
I enjoyed reading this book

Derived From Web

, May 17, 2022

Most people are familiar with the film, but the book contains so much more insight into Michael Orr's life.
Great book!

Derived From Web

, May 17, 2022

I am not quite through with the book because I have so many other things to do, but I really enjoy it, I already saw the movie and I think they did a good job of staying with the book. As for Insights on Luke, I save it until we study Luke in my Bible study.
Not Michael Lewis' Best

Derived From Web

, May 17, 2022

If this were written by someone besides Michael Lewis, I would have given it a 4-star rating. The movie followed the storyline that Michael Lewis would have written the Liars Poker or The Big Short '' of Michael Lewis. The Blind Side '' lands with the start towards the end of the book, the middle at the beginning and the ending around the two-thirds mark. The Michael Lewis of MoneyBall'' would have developed and given a better backstory of the characters. Because of this, I can see why in the movie, real-people merged into single characters. Michael Oher should have given Michael Lewis the same respect in The Blind Side '', that he gave Billy Beane in MoneyBall ''.
Four Stars

Derived From Web

, May 17, 2022

A fascinating look at some of the more obscure and somewhat enigmatic points of football.
The Evolution of the Left Tackle

Derived From Web

, May 17, 2022

After reading a few of Michael Lewis'books, I was already prepared for his attention to detail in explaining the nuances of a given sport or economic market. i was taken aback by his explanation of how the left tackle's importance to a successful system was brought about by another LT... Lawrence Taylor. I stop here only to say that this book is not only an education of the left tackle, but also gives rise to how such a dominant force that fit the LT mold fought many personal battles and overcame many more roadblocks to become the 2009 LT Draft. Human kindness and the greatness of unconditional love also manifests in this great read.
Excellent!

Derived From Web

, May 17, 2022

Michael Lewis provides significant historical insight in this book, from the threat posed by L. T., the offensive transformation of Bill Walsh and the 80s, to the need today to find mobile but offensive left tackles. This book also offers a significant example in the argument of Nature versus Cultural Disparity and provides a sad commentary on socio-economic and cultural disparity that still exists in the USA. The book is superb!
Even Better Than I Expected

Derived From Web

, May 17, 2022

I had high expectations for this book, because I really enjoyed this movie. I was expecting just a little more insight into Michael Oher's life. Not only did I receive this, I Aldo got insight into how Bill Walsh and Lawrence Taylor changed the NFL. I was fascinated with how Bill Walsh's offensive schemes transformed the NFL into a Pass - Happy league and also enjoyed the stories surrounding the infancy and development of the West Coast offense. This B story is crammed with anecdotes and statistics that support the notion that Bill Walsh was an overlooked genius, all of which I thoroughly enjoyed. There were a lot of details about O'Reilly's life and the entire enrolment process, either changed or overlooked in the film. That alone was enough to make this book worthwhile if you loved the movie as much as I did. Whether you liked the movie or not, this is a must read if you are a football fan.
Wow

Derived From Web

, Aug 7, 2021

Great, did not expect it and fell in love with it immediately. Having played football for 8 years very poorly, I was completely intrigued by the depth of understanding of the game layered by enormously complex society issues. This is a story that is so much fun and reveals so much. Thank you ''.
Strong start but fades...

Derived From Web

, Apr 29, 2019

I am a fan of Michael Lewis'style, but his books seem to follow a pattern of engaging opening and urgency, engaging narrative, but don 't quite deliver the product with a slight fade at the end, partly because I think he writes about phenomena as they occur. This book provides a good insight into the left tackle position. I know that Okayer has objected to the film, not sure how he feels about the book, but I see that he also has a memoir.
This was a pretty good book for someone who hates football

Derived From Web

, Dec 13, 2017

I was intrigued by the evolution of the game in the 70s and 80s, as we were huge 49er fans then. Sadly, he is now showing signs of CTE in the NFL after only 7 years. It is why I can no longer bear to watch football. I can 't help, but wonder what his relationship has become with his benefactors, but I could not find nothing about it. He has taken a complex history and woven a fascinating account of human kindness into it.