Buy 3 Get 1 Free
Our Best Sale Yet! Add 4 Books Priced Under $5 To Your Cart Learn more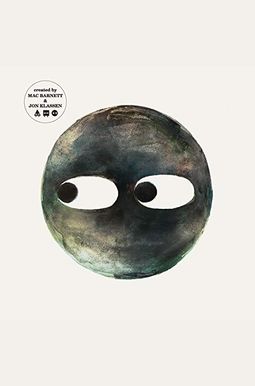 
 
Frequently Asked Questions About Circle
Book Reviews
(10)
Did you read Circle? Please provide your feedback and rating to help other readers.
Shapes come full circle

Derived From Web

, Apr 24, 2020

I love all the books in this trilogy and have enjoyed reading them to my son. It is no longer valid. Are they very attractive and illustrated? My only complaint about Circle'' is that it is the first installment, yet Triangle claims he is now afraid of the Dark '' after discobeying Circle's request, though this was already established in the third book after Square played his sneaky trick on Triangle. But am I looking too much into character development and plot of a children's book about anthropomorphic shapes?
Teacher Mommy HATES it

Derived From Web

, Oct 30, 2019

This is the ever-dessern literary drivel. The dialogue reminded me very seriously of the things that my third grade students would write. When speaking, a lot of the responses were okay : Non-character development is no development ''. The illustrations also appear to be done by a third teacher, and not a talented one. I don 't read it as much as other reviewers, because I don 't like the other books in the series. I bought this book to read with my daughter aloud and this is not the book I would like to read aloud. I could see using this seriously as an example for a third grader, of what I do not want their stories to look like. I have never been so happy that the front cover of this book came damaged and I could return it without feeling guilty.
Captivating and Smart!!

Derived From Web

, Aug 26, 2019

Circle is one of the best children's books I have ever read, by far. Rarely do you find a book for children that adults also enjoy. My two year old asks for this book often to be read to her! It is full of brim, to the imagination. The humor of this book is perfection together with Square and Triangle.
family favorite and great gift

Derived From Web

, Jun 16, 2019

Triangle caught my eye at our local library when it picked up my eye. We bought it so much that we loved it Square. When we found out, it was a trilogy we preordered Circle. She loved Circle so much that I bought it as our end of the year present. Absolutely adore these books, simple enough for even my 2 year old to enjoy, but complex enough to keep the attention of the adults too. From this pair, any other delightful creations will seek out.
One of the house favorites

Derived From Web

, Mar 22, 2019

As with Triangle and Square, this book is a joy in itself. This trio of books has sparked a hunt for all the Mac Barnett and Jon Klassen books. The humor of the lyrics with art is charming for parents, and once we start laughing, the kids start laughing. Triangle and Square were a big hit with my daughter's Kindergarten class. The sneaky Trick '' made it into our regular household banter. If I return as a Mystery Reader '', Circle will be my first choice. It is great fun to watch. I sincerely hope that the couple do more together, we're huge fans.
Creepy yet cute

Derived From Web

, Mar 17, 2019

My little girl loves it all. I am 75% convinced that Triangle is a psychopath, but it doesn 't seem to bother my daughter. The book might serve as a starting point for conversations about people who are older or different from the group for shy kids.
I like it , but not that much

Derived From Web

, Mar 8, 2019

It's like we read so well through the book and all of a sudden it is over. It is probably written in this way to ensure that the next book is purchased. Yes, I love the books, but the third one not as much as I hoped I would.
The final installment on the Shape Trilogy does not disappoint

Derived From Web

, Mar 6, 2019

One final installation of the Shape trilogy is again the perfect pairing in Klassen'; s story and Barnett's illustrations. It is refreshing to finally watch all three characters interact, and the resulting interlude is humorous. One thing I love about all these books is that there is not necessarily an explicit moral to learn from the story, there is enough moral in the world of children's books, and that holds true with Circle, which leaves us with an ending open to interpretation and to the imagination. And yet, children can certainly learn what it means to be a new friend and what it means to be open to new possibilities as we face our fears.
Another amazing book!!

Derived From Web

, Mar 6, 2019

This is another great story from a fantastic author and illustrator! I was excited to receive it in the mail yesterday and read it to my kindergarten class! My children told me that it was the best book ever and I agree! I can 't wait to see what shape is next!
Nice Ending. More Please! (update)

Derived From Web

, Mar 5, 2019

It was new to have a brand new to read, but wow - talk about an ending. I guess we have to wait for another wonderful little story about shape. I inserted a star in the event that this is the last book of the series, that would be upsetting because the story is a major cliffhanger.
List of All Editions of Circle