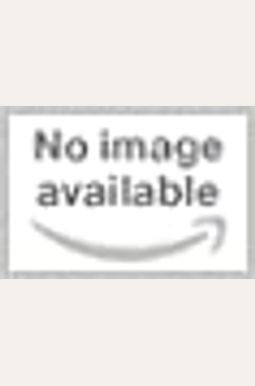  
Product is currently Out of Stock.
You can add it to your wishlist and you will be notified once we receive a copy.
Book Overview
This Description may be from another edition of this product.
A wedding to end a war. It's been four years since the blood feud between the Branwens and Mathonwys started. Four years of sunken ships and loved ones lost, four years of wounds both seen and unseen. Keira Branwen is no stranger to duty. As the first mate of a legendary pirate ship, blessed by the sea-god Lyr, and heir apparent to her clan, she would sail to the Otherworld and back to keep her family safe. But when the Council threatens banishment for her people, Keira is faced with a choice; she must either marry her father's alleged killer, the sea-snake Ronan Mathonwy, or curse her family to the deep. But in the Seven Isles of the Deyrnas, secrets sleep just beneath the surface of the water. Her father's death is still shrouded in mystery, and Ronan-her childhood friend, the man she once loved - is hell-bent on proving his innocence. As enemies become friends and friends become suspects, Keira must wade through the waters of doubt to expose the truth, save her family, and restore her father's legacy. But Keira soon learns that there are ties thicker than blood, and there is more than one way to sacrifice a life.
Frequently Asked Questions About
Book Reviews
(6)
Did you read ? Please provide your feedback and rating to help other readers.
the first time Rick Riordan has disappointed

Derived From Web

, Jan 10, 2022

The book was awful. I am a huge fan of the author. I loved his other series. The book is not as good as the others. Writing in the present tense was a fad. It should never have been. It's fine to tell a story in the present tense. It is not reading one. This is a personal decision. The biggest plot hole is that the heroes go out of their way to release mass murderers, terrorists with no accounting for the fact that they killed hundreds. It is fine for children's books to preach non violence. At the beginning of them, perhaps not introduce mass murder. It's ridiculous for children to be taught that killers should not be punished for killing hundreds of people. This is crazy and I can't get over it. Many other loopholes pale in comparison.
Riordan fan, but sometimes

Derived From Web

, Dec 15, 2021

My son likes to read Rick Riordan books and they come out around his birthday. I was looking forward to something new. The book was not as good as other books. The Apollo series is what I would rank this to be. It had a different sense of humor and tongue in cheek narrative. Ana did not have the same flair as Annabeth. It was different and added a new twist to 20000 Leagues and Capt Nemo adventures. Normally, I can read his book in a day, but this one took me awhile because I just couldn't get into the story. He was trying to have a female lead and show leadership with her, but she failed compared to Annabeth. If you are a fan of Riordan, you can get this book for your collection, but be aware that it doesn't have the same flair as his other books.
This isn't Percy Jackson

Derived From Web

, Dec 5, 2021

My 10yr old son really wanted to read this, so we got the audiobook for a road trip, and it's really good. There is not a lot of action in the middle, lots of emotional discussions, lots of crying, and no more than 10 mentions of her period that do nothing to further the plot. I don't think I would like this book if I were a girl, but my son thinks it's just a book for girls. Ooooof...
Riordan does it again

Derived From Web

, Nov 25, 2021

I was a little bit nervous. When I've come to love an author for a particular series, particularly one as extensive as the PJO universe, their followup work is often disappointing. There will be no sequel to Riordan's 20,000 Leagues Under the Sea.
Another fantastic story from Riordan

Derived From Web

, Oct 28, 2021

The story is full of adventure, shocks, twists, and heart. Riordan takes the ideas Jules Verne presented over a century ago and brings a literary classic into the modern age. This story explores Verne's classical fantasies under the lights of modern science, and explores the world of Captain Nemo. Riordan has created characters who represent a wide range of faiths, ethnicities, and abilities, with out any of them slipping into hollow stereotypes. This is a great piece of story telling with hints and possibilities of a series to come. I'm looking forward to his next release.
The Nautilus lives

Derived From Web

, Oct 27, 2021

The 20,000 leagues under the sea have continued. The story is well thought out and the characters are well written. A good read and recommended for all Jules Verne fans.