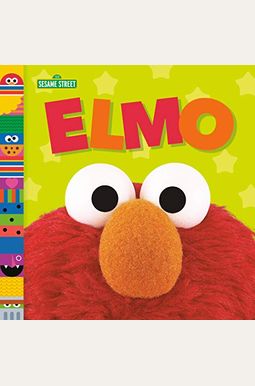  
Elmo (Sesame Street Friends)
Frequently bought together
Frequently Asked Questions About Elmo (Sesame Street Friends)
Book Reviews
(10)
Did you read Elmo (Sesame Street Friends)? Please provide your feedback and rating to help other readers.
Waste of money

Derived From Web

, May 8, 2021

We have a few other books by this series and were hoping the book would be just as cute. It's just that Microsoft calls it a "black hole." It's just that trying to read this to my child is a joke. The problem is that the pages don't have sentences like the other books. Like the Big Red doll, Elmo's book has words that sound like he's talking. I end up adding the story because my child can hear more words. We're huge fans of the book and the Muppets, and we loved the movie. Don't was your money on this one, Sax added. It's at the bottom of the book bin and won't come out for a while.
Once you have one, you will want them all!

Derived From Web

, Apr 25, 2021

Our 2 1/2 year old granddaughter loves to have these Sesame Street books read to her. It's so nice to have these books to enjoy quiet time to share with children, Mrs. Cowger said.
Hi Elmo Hi!

Derived From Web

, Mar 12, 2021

My son absolutely loves the book. There is no story or plot, but he is a big fan of the Coens. We've elongated it by asking how many x, or what color, but overall a huge hit at this house.
Perfect for Elmo loving toddler

Derived From Web

, Feb 12, 2021

No real plot or storyline, just that we enjoy doing it, Sosa said. HarperCollins has a 22-month-old daughter who adores the book. She loves Elmo, she has all the pictures and she just looks at the pictures. We read it multiples times a day. Turner also confirmed that Ludlum will be getting the others in the series.
A delightful book on Elmo, a toddlers favorite!

Derived From Web

, Jan 14, 2021

I particularly like this Board Book because it's written by an Early Childhood Specialist. The colors, the brightness and the simplicity of the illustrations make this book perfect for a 4 month old who loves Elmo! Just the right size book with just the right pages, says publisher Simon & Schuster.
Very engaging for a busy toddler!

Derived From Web

, Dec 31, 2020

This book is great for language development, too.
Love these books for my daughter

Derived From Web

, Jul 2, 2020

The whole series was for my daughter. My daughter had a fit and wouldn't let us leave until we checked them out, she said. I took them back the next day and decided to order them on Amazon because a book for a few weeks for a 2-year old is unthinkable.
Great book for my 2 year old

Derived From Web

, Feb 11, 2020

It's sturdy and has stood up to many nights of reading, Mr. Rule told the judge. And she has other plans - she wants some of the others also.
My 2 year old loves it!

Derived From Web

, Dec 26, 2019

The book is a great read, and I recommend it to anyone. A colorful mix of books, the "Pocket Edition" is a faithful reproduction of the original. Just want to note that this book doesn't have a beginning to end story, but I still love each page. It's great for toddlers, too, said Dr. Thomas. Aronoff, director of the Federal Child Protection Agency.
My Daughter LOVES this book

Derived From Web

, Oct 9, 2019

It was a present for my daughter's 1st birthday. She is in love with Elmo, says his name all the time, and wiggles and clumsily claps her hands and moves them. She has a very good reputation for being a book snob. Great page layouts, great color and nice quality pictures on each page, it's all there. It's less of a story than it sounds like pictures with some words, but my baby loves it.