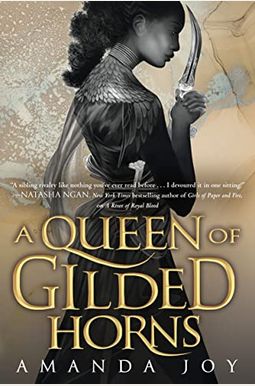  
Book Overview
This Description may be from another edition of this product.
Five Decembers is a gripping thriller, a staggering portrait of war, and a heartbreaking love story, as unforgettable as All the Light We Cannot See.


Read this book for its palpitating story, its perfect emotional and physical detailing and, most of all, for its unforgettable conjuring of a steamy quicksilver world that will be new to almost every reader.Pico Iyer
December 1941. America teeters on the brink of war, and in Honolulu, Hawaii, police detective Joe McGrady is assigned to investigate a homicide that will change his life forever. Because the trail of murder he uncovers will lead him across the Pacific, far from home and the woman he loves; and though the U.S. doesn't know it yet, a Japanese fleet is already steaming toward Pearl Harbor. This extraordinary novel is so much more than just a gripping crime story--it's a story of survival against all odds, of love and loss and the human cost of war. Spanning the entirety of World War I,
FIVE DECEMBERS
is a beautiful, masterful, powerful novel that will live in your memory forever.
Frequently Asked Questions About Five Decembers
Book Reviews
(15)
Did you read Five Decembers? Please provide your feedback and rating to help other readers.
Mickey Spillane meets Herman Wouk

Derived From Web

, Mar 7, 2022

Punchy and enticing a good cop, a murder case and the sweep of World War II. From the vintage book cover to the snappy dialogue, you would think it was a lost classic dime novel from the 1940s. The ending was not perfect, but abrupt and sappy. But it is extremely enjoyable. Under this pseudonym and his real name, I look for more titles by the author. An obvious film project.
My favorite novel of 2021

Derived From Web

, Feb 14, 2022

Not only is James Kestrel an excellent fiction writer, he has certainly done his homework over the years and places covered in the story. I found only one or two anachronisms and have either lived in or visited most of these places. I usually spend no more than a few hours a day reading fiction, but found Five Decembers almost impossible to put down. What a great story!
Too much gore

Derived From Web

, Jan 2, 2022

I did not get very far into this book, only a few chapters before I decided to return it. Really piling up on the gore. The characters were promising to be interesting, but I really don 't like to fill my imagination with such gory images. It is said that once you see something, you can not unsee it. This was not my cup of tea.
Reminiscent of early Ellroy

Derived From Web

, Dec 31, 2021

A fantastic page-turning neo noir that I couldn t put down for three days. Reminiscent of the early pre- Bop James Ellroy -- think BLACK DAHLIA or LA CONFIDENTIAL -- that starts small in Honolulu and goes quickly and truly historic with stops in Hong Kong and Tokyo and small stakes. The attention to period detail is masterly, and the nods to pulp fiction knows without tipping into parody. The best epic crime I have ever seen since Duane Sweirczynski's REVOLVER.
I've been sold a bill of goods

Derived From Web

, Dec 12, 2021

I fought through 87% of this book and I can 't take it anymore!
Murder in Hawaii

Derived From Web

, Dec 5, 2021

The detective and the villain are very good and bad, but the last third is very overly melodramatic and predictable. I don 't think it was worth the time I spent reading it.
Another great Hard Case Crime entry

Derived From Web

, Nov 12, 2021

This is a little different from the typical noir novel, it is set in World War II. It will keep you turning the pages until you finish.
Amazing

Derived From Web

, Nov 11, 2021

This book has blown me away. It is a completely different perspective on WWII and Japanese feelings.
A sweeping look at a crime, and an act of espionage set during WWII.

Derived From Web

, Nov 10, 2021

This is a sparkling story that is a beautiful jewel in the pile of books that are published this or any year. During the backdrop of the second world war in the Pacific Ocean, the protagonist fights Nazis, betrayal, and whatever is thrown at him. A true odyssey, even a Pinaresque if you will, the figure lives, removes obstacles, even if human, and triumphs with an old love. This book is for sale!
A remarkably engaging and well-crafted epic noir mystery

Derived From Web

, Nov 2, 2021

It opens as a well-written noir murder mystery, but from there blooms into a sweeping story that takes the central detective from Hawaii to Japan just before the bombing of Pearl Harbor, where he stays for several years before returning to Hawaii for the book's closing events. From start to finish, a page turner with a very nicely developed plot and great characters. I look forward to the next volume of the author. For the sake of transparency, I was among a group of individuals who received a pre-publication copy of this book before its release, along with a request to post an honest review of it. It is really a great read!