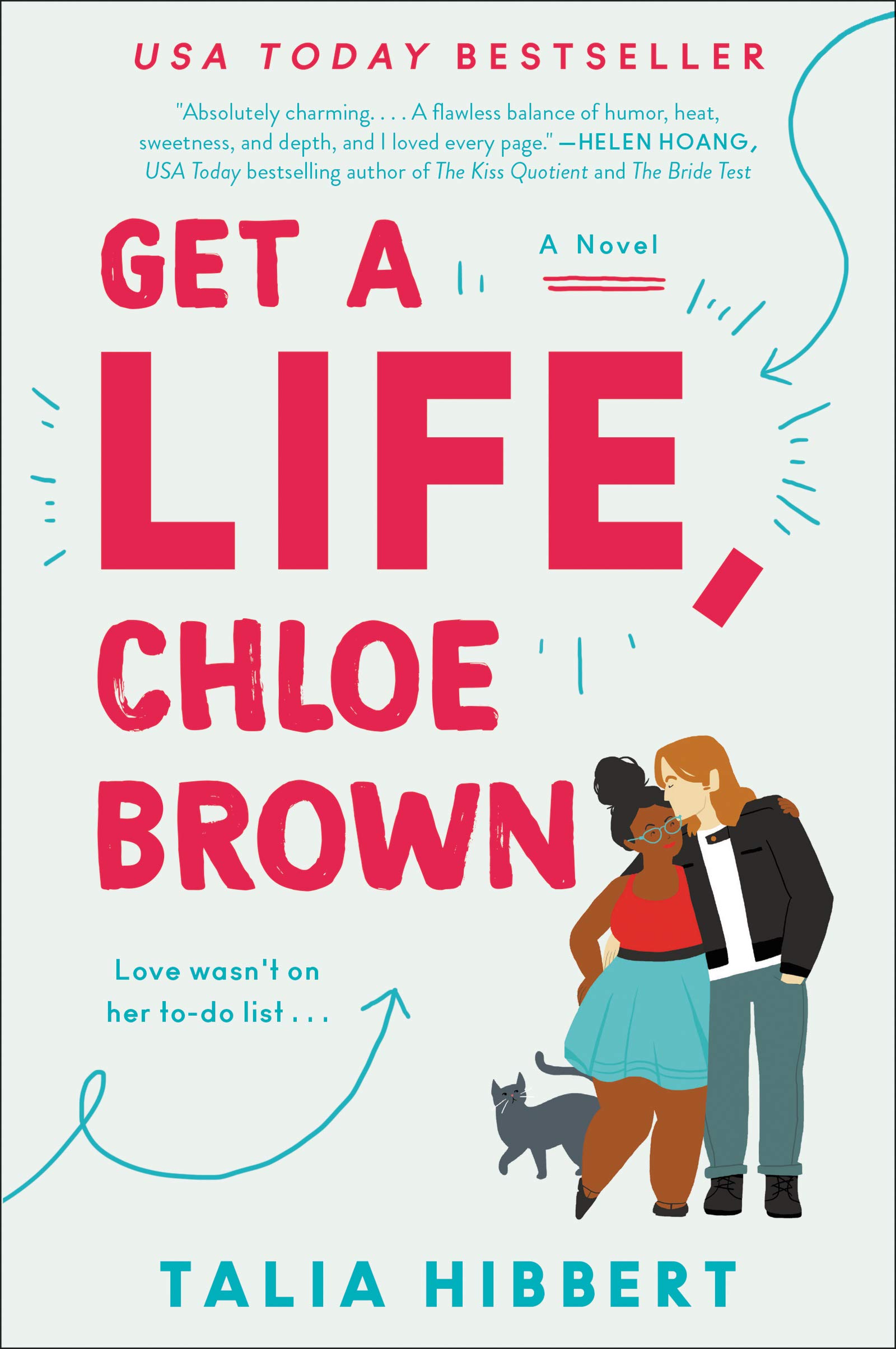  
Book Overview
Absolutely charming. a flawless balance of humor, heat, sweetness, and depth, and I loved every page. - Helen Hoang, USA Today bestselling author of The Bride Test
USA TODAY BESTSELER

A witty, hilarious romantic comedy about a woman who's tired of being boring and recruits her mysterious, sexy neighbor to help her experience new things--perfect for fans of Sally Thorne, Jasmine Guillory, and Helen Hoang
Chloe Brown is a chronically ill computer geek with a goal, a plan, and a list. After almost--but not quite--dying, she's come up with seven directives to help her Get a Life, and she's already completed the first: finally moving out of her glamorous family's mansion. The next items?
Enjoy a drunken night out.
Ride a motorcycle.
Go camping.
Have meaningless but thoroughly enjoyable sex.
Travel the world with nothing but hand luggage.
And. do something bad.
But it's not easy being bad, even when you've written step-by-step guidelines on how to do it correctly. What Chloe needs is a teacher, and she knows just the man for the job.
Redford 'Red' Morgan is a handyman with tattoos, a motorcycle, and more sex appeal than ten-thousand Hollywood heartthrobs. He's also an artist who paints at night and Read More chevron_right
Frequently bought together
Frequently Asked Questions About Get a Life, Chloe Brown
#1

#2

#3
Books like Get a Life, Chloe Brown
What should you read after Get a Life, Chloe Brown Book? Here is a list of books to read if you read and loved Get a Life, Chloe Brown
Book Reviews
(19)
Did you read Get a Life, Chloe Brown? Please provide your feedback and rating to help other readers.
fast, paced and interesting read

Derived From Web

, Jan 15, 2022

I enjoyed the book, Morgenthau said. It's a very well written, fast paced read that holds your attention all the way through. Don't get fooled by the title of this terrible parable in the "Harry Potter" series. It's a great book, said Frey. I was expecting something a little bit deeper, Mr. Dhaliwal said. It's just a good old fashioned romance novel, Hughes said. The heroine is smart, relatable and she has a very good reputation," Blair said. The two main characters have great chemistry and they get to know each other well, eventually fall in love in an interesting way, he said. I recommend it.
Love and laughs

Derived From Web

, Dec 29, 2021

I really enjoyed this book but am not a 5star book because I found my self putting the book aside because I was bored. Not in the sense I have nothing to do with it, but I was tired of getting tired of the excessive use of curse language specifically Red. I already have the other two books.
I read this book in 2 days

Derived From Web

, Dec 4, 2021

The Harrisons' story was a great read, said Sara Fields, director of music for AOL Europe. As a Black woman, it's very tough to find a romantic novel starring someone that looks like you. I've loved that Chloe wasn't your typical fair maiden. She was cranky, sometimes rude, chronically ill and she wasn't supermodel thin. Thanks for the book, Diana. I can't wait to read the second and third novels.
cutest book

Kayli Rapozo

, Oct 26, 2021

good quality & the book is so cute! the brown sisters trilogy is amazing
Absolutely Amazing!!

Derived From Web

, May 22, 2021

In many ways, I couldn't completely relate to the character, but as a black woman it's more important to me to see representation of all types of black women. It's just that someone said this book is soft porn and lacks character development, and I don't think that's true at all. The intimate scenes are very detailed but they do not constitute the backbone of this book and the character development takes place over days, Morgenthau said. The book is paced in a day-to-day, feeling way that any person lives their life. It's great to be back home, said Blair. Best book I've read in a long time, along with the other two books in this series. It's great to be back home, said Blair.
To Good to Put Down

Derived From Web

, May 22, 2021

This book is great. The main character is a thoughtful and not whiny kid. The spicy level is a solid 25 it wasn't something that happened all the time but it was still amazing! The last two chapters were kind of predictable, but I think they were still good. I'm so excited to read the next book in the series, and can't wait to read all the books!
Love wins!!!

Derived From Web

, Sep 26, 2020

NBC also aired "The Office" weekdays from 8 to 10 a.m. Funny how they put it that way. Such a charming love story about love and loss and the hesitancy to put yourself back out there, Hepburn said. Her books cross racial boundaries as well as challenge the popular perception that you must look a certain way esthetically in order to find happiness or love. Just about everything about this kid's life was wrong, but he made us all smile again and again.
Boring & Trite Romance

Derived From Web

, Sep 12, 2020

There was not enough conflict between the main characters to make it interesting, the writer said. I kept waiting for issues related to their socio-economic differences or the fact that the title character lived with chronic illness which would be a lot for her love interest to commit to in the long-term. I was not surprised it didn't account for differences in the lovers' race. The supporting characters were flat and uninteresting, and the plot was almost non-existent. Overall, I felt that the story was very superficial, even though the general premise was interesting. It was a struggle, I was a bit overwhelmed, to get through it.
Really Liked It

Derived From Web

, Jun 17, 2020

It was a little slow at first, but it picked up and became so wonderful. In fact, I've always heard amazing things about Hilbert's writing and characters, and they were not wrong. In her new book, "Chasing Chloe," the actress reveals how an invisible chronic illness kept her out of the limelight and now she is making a bucket list to get her life back together. He is, of course, a precious cinnamon roll boi that wasn't treated well in that past. Even today, I can't get over how great these two are. Thanks for the introduction, Marissa! The wait is over!
This is soft porn

Derived From Web

, Feb 29, 2020

I was just surprised by the physical and written descriptions of their sexual and emotional experiences, Blair said. Down to penises and engorged, "clouts" were "down to penises and "curls" were "engorged." I'm not a prude, but I had no idea I was purchasing a book by that name.