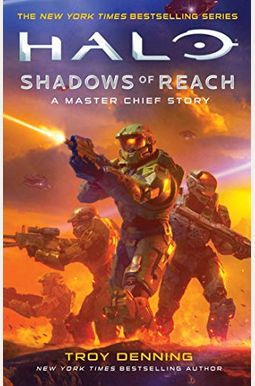 
 
Halo: Shadows Of Reach: A Master Chief Storyvolume 27
Book Overview
USA TODAY BESTSELER
A Master Chief story and original full-length novel set in the Halo universe--based on the New York Times bestselling video game series
October 2559. It has been a year since the renegade artificial intelligence Cortana issued a galaxy-wide ultimatum, subjecting many worlds to martial law under the indomitable grip of her Forerunner weapons. Outside her view, the members of Blue Team--John-117, the Master Chief; Fred-104; Kelly-087; and Linda-058--are assigned from the UNSC
Infinity
to make a covert insertion onto the ravaged planet Reach. Their former home and training ground--and the site of humanity's most cataclysmic military defeat near the end of the Covenant War--Reach still hides myriad secrets after all these years. Blue Team's mission is to penetrate the rubble-filled depths of CASTLE Base and recover top-secret assets locked away in Dr. Catherine Halsey's abandoned laboratory--assets which may prove to be humanity's last hope against Cortana. But Reach has been invaded by a powerful and ruthless alien faction, who have their own reasons for being there. Establishing themselves as a vicious occupying force on the devastated planet, this enemy will soon transform Blue Team's simple retrieval operation into a full-blown crisis. And with the fate of the galaxy hanging in the balance, mission failure is not an option.
Frequently Asked Questions About Halo: Shadows Of Reach: A Master Chief Storyvolume 27
Book Reviews
(0)
Did you read Halo: Shadows Of Reach: A Master Chief Storyvolume 27? Please provide your feedback and rating to help other readers.
No customer reviews for the moment.