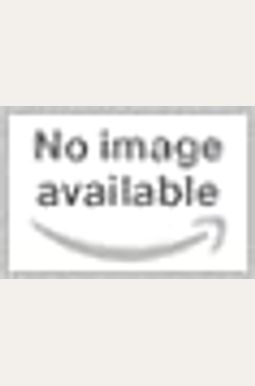  
Product is currently Out of Stock.
You can add it to your wishlist and you will be notified once we receive a copy.
Book Overview
This Description may be from another edition of this product.
A unique activation oracle depicting 44 ethereal gateways and portals to help users connect with their energy center.
Step through 44 illuminating gateways to realign your energy space and reach your own infinite potential. This oracle is a stargate portal between this realm and the next, connecting you with the infinite intelligence of the universe. Each card forms an energetic bridge to help you connect with the divine guidance and ancient wisdom of spiritual retreat spaces, guardian light beings, and your own chakra energy centers through intuitive readings and dynamic spreads. On this journey you'll connect with Divine Consciousness and receive messages to raise your vibration. Internationally renowned angel expert Kyle Gray has teamed up with visionary artist Jennifer Hawkyard to create this dynamic and unique oracle, featuring vibrant imagery, energetic activations and empowering guidance to help you to:
-
experience an 'energetic upgrade'
-
rebalance and reconnect with your true self
-
discover the possibilities held by other realms and ethereal retreats
-
find a connection to your own personal energy space
-
uncover your true purpose in this world When your intention is combined with the imagery of the cards and the empowering messages in the accompanying guidebook, divine wisdom is activated within. You were born to light up the world, let the gateways support your destiny
Frequently Asked Questions About Hungary
Book Reviews
(8)
Did you read Hungary? Please provide your feedback and rating to help other readers.
Deeply insightful and spiritual deck

Derived From Web

, Jan 2, 2022

There is a common idea in the cartomancy community, that cards are portals that link us to certain energies or spiritual concepts, but there are few decks that incorporate this idea. It's a perfect deck for exploring and connecting with these energies. My only recommendation would be that if you are not well versed in concepts like light codes, portals, star seeds and the like, have at least a passing interest in this deck. It's not like beginners can't use it, but is filled with advanced ideas, like some of the Diana Cooper's decks.
Incredible!

Derived From Web

, Dec 24, 2021

The new deck was officially opened yesterday. Because I did not have a lot of time to meditate, I connected briefly. Pulled 1 card from my intention, which is to meditate, activate the gateway. Our Guides are masters of the chakra, connected to source, experienced oneness, incredible visions and insights. The most amazing experience ever, Tunick said. New deck, new players, and great friends. Thanks for the call, Kyle.
I love love love this deck, it's so much more than I expected

Derived From Web

, Dec 9, 2021

I absolutely love this deck, Tunick said. I originally thought it would be a deck I would use as inspiration to meditate. It's just that much more." The messages I have received are detailed so and accurate, and beyond that, I needed to know and understand them. Thanks for the tool!!!!!!!!! It's great to be back home, said Blair.
Powerful & Accurate To Find What You're Seeking

Derived From Web

, Dec 2, 2021

I have all of his books, decks and promotional materials. Each card has powerful, inspirational and what I need to hear, he said. The deck differs from others in that there is a suggested visualization exercise for each one. Some of the drawings are so exceptional, the experts say, that they deserve a second look. Some people find it a bit dreamlike and need to sit down and let it resonate. After working with this deck for a few weeks, I feel the power and accuracy behind the cards, he said. Brand new and extremely unique items.
Wonderful deck!

Derived From Web

, Nov 26, 2021

I absolutely love this deck, Hasbro said. And, unlike most books, this one is truly beautiful—in terms of both its words and images. It gave me one of the most accurate and reassuring readings I have ever had. The second time around, we had a lot of guys who were really good, and then we got lucky and had the great Gray Kyle. I'm a huge fan. Star Trek's David Kirke said the new technology involved "virtual teleportation."
A Spectacularly Different Oracle Deck

Derived From Web

, Nov 25, 2021

Television images could not be loaded. I love the idea of being aware of, and being able to access the energetic vibrations and wisdom from different realms, he said. The instructions in the guidebook are simple to follow and I found myself immersed in each of the images as I went through them. Like all Diebold products, I'm confident that these will last. The card is made of card stock that is easy to hold and fold. This is a deck I know I will enjoy taking the time to be with, connect with, and use often, he said.
Different and powerful

Derived From Web

, Nov 25, 2021

I consider him to be the dynamic duo. I use your Angel Guide Oracle daily. It was a huge hit, and I had to pre-order it. The imagery is ethereal and the readings powerful. I just unboxed last night and did one reading on myself to know that this is a very clairvoyant and special deck of cards, Melissa said. It draws upon wisdom from other planes and requires an openness to receive information, Raymond said. I look forward to exploring and getting deeper with this deck, he said. Thanks for the help.
Gorgeous! Instant connection

Derived From Web

, Nov 25, 2021

This is one of those rare decks where you can put all your cards on the table and still get away with it. The artwork is stunning, and the meaning is clear. That really dropped the mic, Taylor said. These are perfect for reading for yourself or for clients, Mr. Rule told the judge. It's just that they are so unique and beautiful, you'll love them.