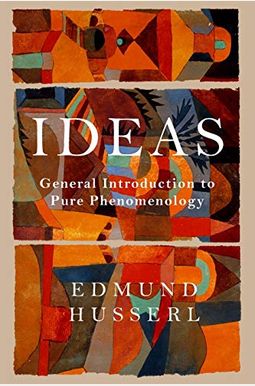 
 
Ideas: General Introduction To Pure Phenomenology
Frequently Asked Questions About Ideas: General Introduction To Pure Phenomenology
Book Reviews
(1)
Did you read Ideas: General Introduction To Pure Phenomenology? Please provide your feedback and rating to help other readers.
Husserl WILL Change the Way You Think About Philosophy

If you want to understand Continental Philosophy, read this book. It is difficult to get through, but it is profound. Husserl is original and extremely insightful. Every footstep of continental thought since Husserl's earlier work Logical Investigations (1900/1901) bears his imprint and influence. There is nowhere you can go the last 100 years in continental philosophy and not see his impact. Later thinkers may have surpassed him in notoriety - Heidegger, Sartre, and Derrida, to name a few - but they arguably did not surpass him in influence. They and every one of their peers built their systems on his method. Many studied under him and/or wrote their first books about his thought. He is not always given the credit by them that he is due, but his work is as critical to the entire last 120 years of continental philosophy as Bertrand Russell, Gottlob Frege, and Ludwig Wittgenstein are combined to analytic philosophy.

Anyone in Analytic Philosophy can gain a wealth of additional understanding by delving into early phenomenology. Husserl's phenomenology is critical for contemporary contextualizing of nearly every philosophical sub-discipline - Epistemology, Ethics, Logic, Philosophy of Language, Philosophy of Mind, Ontology, and Metaphysics. If you've already read the accounts of intentionality by Searle, you will be delighted by the intricacy of Husserl's account. If you're trying to understand the workings of consciousness and have tread through the waters of Philosophy of Mind, Cognitive Science, and Psychology, look also to Husserl's phenomenology. And if you want to grasp anything from Heidegger, Sartre, Levinas, or postmodern thought, Husserl is the reference point, the origin from which their variety of viewpoints find common starting points.