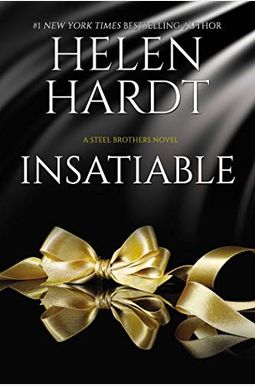  
Product is currently Out of Stock.
You can add it to your wishlist and you will be notified once we receive a copy.
Book Overview
Perhaps some memories are better left buried.
Marjorie Steel and Bryce Simpson have finally declared their love for each other, but their chance for happiness is once again yanked out from under them. As Marjorie is forced to confront her demons and find an inner strength to save herself and another, Bryce rushes to solve the puzzles his dead father left behind. An ominous lawyer, twins with a secret, and a premature birth present new obstacles as the two lovers scramble to escape the conundrum and leave their families in peace, all while their desire for each other becomes more and more insatiable. When an unexpected figure from the past emerges, leaving them both thunderstruck, the mystery deepens even further. It's a race for healing. It's a race for love. And Marjorie and Bryce are determined to have their happy ending.
Frequently Asked Questions About Insatiable
Books like Insatiable

Book Reviews
(9)
Did you read Insatiable? Please provide your feedback and rating to help other readers.
Not a fan anymore

Derived From Web

, Oct 2, 2020

I will not spend more money on this author. She is not nice at all. Will there be a book for the blood bond saga? Her response was rude. I was like that. I didn't know that she already addressed that she and her publication will be doing another book because I think the Steel story should end on this book. I don't want to hear about the father and mother story. Just my opinion. It's time to let it end on a good note. When you can be rude to people who are fans and not talking about unstable people, her creation is good. It says a lot about you that you couldn't be professional or pleasant when you purchase your creations. # nolongerafan
Hardy just wants your $7.99!

Derived From Web

, Aug 27, 2020

Helen Hardt should not be skipped. She wants you to pay just $7.99 a pop! The Steel Saga novels were the only ones I bought. I read most of them for free. I'm telling you not to read them. It sounds stupid. All except one were free. I believe she writes with a thesaurus at her elbow. Is word length a factor in determining word count for a novel? I think it is possible. The characters in Harry's books don't have hair, they have tresses. Is it really? We all use those words daily. Her choice of words isn't the worst. There are characters that are due in these novels, but they are not dead. The father is still alive and well. None of his son's thought to check... He was in a room full of people despite the fact that he had died twice. It would have been acceptable if he was writing about zombies. The mother is dead, but alive again. Really? Again, he wants your price.
So much more answered

Derived From Web

, Feb 17, 2020

I' ve read all the books in this series. Helen shows us the flaws in her characters. She let us see more of Marjorie and how she carries a heavy burden in the family drama. Their passion for each other is hot and sexy and I really like their need for each other to find peace mentally and physically throughout their lovemaking in this book. When I thought I knew who was dropping clues that they were all being watched, she took the story to another level. I did not see that coming. It will be difficult to wait for Fate. A big fan of her story telling.
Once you start you got to read them all!

Derived From Web

, Feb 11, 2020

I can't seem to get enough of Helen Hardt's books, I loved reading this book and can't seem to get enough of it. The books tell the story of each character in different ways, but they also have previous books and characters in them. The books are steamy and passionate with twists and turns of mystery catapulting the characters into each other's lives. As a close knit family all twists and turns affect each other and it takes the whole family to help each other in their own problems. The books have to be read in a sequence. I can't wait to read the next book. Helen Hardt, thanks for the books! She is at the top of my favorite authors and I love to read.
Finally! All the cards are played.

Derived From Web

, Feb 10, 2020

There are many surprises in this one. We are taken to the past to learn more about a trip. The snowball effect has long term implications. I'm happy with the resolution of all the steel novels. Most of the events that have happened since Marjorie's birth have been covered in the book, but I am eager to read the next 3 novels to see where all of this came from. Thank you, Helen Hardt, for taking this family on a ride!
Steel bro. & sister cont .

Derived From Web

, Feb 4, 2020

There was a lot of erotica scene in this one. After a few times, this was no longer needed. A very good story line. I can't imagine why there are more books to be done. Great story line again, but too much sex, some light, enjoy it, who knows, great writer.
The Steel Brothers Saga continues

Derived From Web

, Feb 2, 2020

The Steel Brothers Saga continues with Marjorie and Bryce. When I thought I had it all figured out, Helen Hardt threw in a few zingers. The book had my emotions going up and down and I don't want to give away anything. It was a roller coaster. The characters did not do what I thought they would. Old and new characters were introduced. I am reminded of how creative Helen Hardt is every time I read one of her books. She creates a lot of complex storylines. I want to see where the next book takes me. This is a series. It does what it is supposed to.
Soap Opera

Derived From Web

, Feb 1, 2020

This is book 12 in the Steel Brother's Saga and the conclusion to Marjorie and Bryce's story. The book starts with Marj, her mother and Colin being kidnapped. There are many twists along the way, but it works out in the end for Bryce. There was a book in this series without a conclusion. The book is more similar to soap opera than previous books. There are new characters, old characters coming back, and twists that you didn't see coming. I don't think this is my favorite of the books. I bought this one because I didn't want to wait for the library to get it. I almost regretted buying it.
This is Book 12 of the Steel Brothers Saga.

Derived From Web

, Jan 30, 2020

There is a book continuing on from the story of Bryce and Marjorie. Marjorie is the sister of the Steel Brothers, as well as the best friend of Joe Steel for years. They are in love. There are many characters in this book. This is an ongoing mystery of the Steel Brothers' earlier life, and right on into their adult life. There are different pieces to the puzzle that have to be solved and people involved. The story has a lot of action. The way in which this mystery is solved is portrayed in the writing brilliantly, with almost every person getting a piece of the puzzle. The steamy scenes between Marjorie and Bryce are great. I can't wait to read the last three books of this series. You wouldn't want it to end after so many books, but you want more and more and you can't let go. Thanks to Helen Hardt for this series.