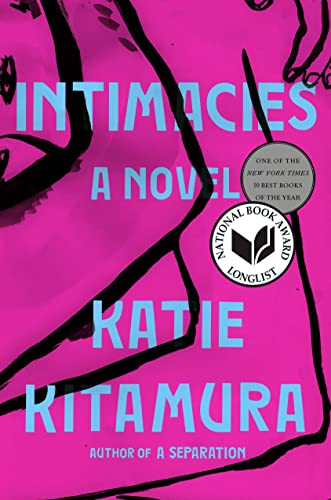  
Frequently Asked Questions About Intimacies
Book Reviews
(6)
Did you read Intimacies? Please provide your feedback and rating to help other readers.
No plot

Derived From Web

, Aug 3, 2021

No plot, no matter how many sequels there are, is a novel without a plot. There are three distinct subplots, each with a level of interest or detail, but none of these will develop with any level of interest or detail. There is a love story, a little story about a mugging and a story about translating during a trial, Morgenthau said. There is no story worthy of the novel, he said. No real crisis, Mr. Kennedy said. No event has been instigating, he said. It's a difficult read, even for the most seasoned novelist. No quotations are used in the narration, making it difficult to discern from the characters. Many of the sentences are over 50 words. The only reason that I gave it two stars rather than one is that I once visited the International Palace of Justice and I found the description of the mechanics around how interpreters work to be interesting, Mr. Dhaliwal said. The book is very short, and I found it difficult to read. While it is difficult to read, the pain of reading doesn't last very long. It's just that you can't read it all."
Well written But

Derived From Web

, Aug 1, 2021

The writer has a gifted way with words, Carson said. She disdains punctuation. It should not be substituted for commas. The reader is also subjected to a format that eschews quotation marks and an unwillingness to use normal spacing for paragraphs. The effect is that of an arrogant author who seems determined to manipulate the reader. The entire story is distant and remote, even though Blair's widow, Ethel, was present. He's a highly overrated writer.
Exquisite, brilliant, often subtle and complex

Derived From Web

, Jul 28, 2021

I've only read the second book, "The Fifth Seal," by Yukio Kitamura. I also loved the first one, "A Separation," and I almost prevented myself from buying this one, too. Even if you take into account the time and place, I can't see almost no validity to the criticism. She is a sharp and perceptive writer who writes with a certain suppleness of prose. His wife, played by Gillian Anderson, struggles with difficult issues in ways that prove illuminating. She is masterful in her story telling with much of that is hinted at, rather than bluntly stated. I look forward to her next book.
Beautifully written

Derived From Web

, Jul 25, 2021

The plot centers on a young couple who are both in their mid-20s and working professionally. It flows without words to the point where it becomes too heavy to lift. It's a story of a woman with no place to call home with two powerful male influences who are emotionally complicated, Raymond said. By coming to understand herself more fully, she brings clarity and resolution to her two lives.
What's with those comma splices??

Derived From Web

, Jul 24, 2021

As a time long teacher of English, I am very surprised that a book filled with comma splices would be published. The newspaper also reported that Ms. Kennedy's editor neglected to take care of some of the articles. The two sentences are grammatically incorrect and, for me, are very distracting.
A Grammatical Mess

Derived From Web

, Jul 23, 2021

What could have been a mildly interesting novel, similar to Rachel Cusk's deadpan trilogy, becomes unreadable in a matter of minutes. Yes, I'm no grammar purist. Grammar school students are masters at skirting around the rules. But every third sentence in this book is a run-on sentence, because the author seems to have no idea how to use commas, semicolons, or periods. It's nasty, nasty, and doesn't read like a book. The result is a discordant, tuneless drone that's impossible to parse.