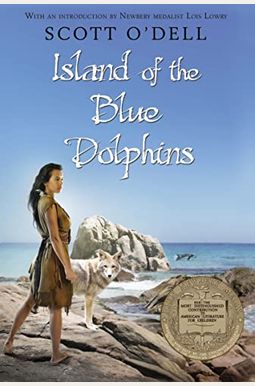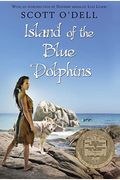 
 
Island of the Blue Dolphins
Book Overview
This Description may be from another edition of this product.
In this fascinating and engaging book, Sara L. Schwebel explores the American and California history that inspired Scott O'Dell's Island of the Blue Dolphins. She presents never-published material about the writing and publishing history of the book, and by showing earlier drafts of the manuscript, she sheds light on the revision process. Schwebel provides the kind of scholarly study, based on archival materials and personal interviews, that is all too rarely undertaken for classic children's books. Her important discussion of the portrayal of Native American characters in literature and the film industry needs to be read by everyone evaluating and thinking about books today.--Anita Silvey, former publisher of Scott O'Dell and author of Everything I Need to Know I Learned from a Children's Book
It is hard to think of a work of children's literature better served by a new critical edition than Scott O'Dell's
Island of the Blue Dolphins
. It is a wonderful combination of thought and magic.--David Treuer, author of
Rez Life: An Indian's Journey through Reservation Life
An invaluable edition of a classic of children's literature. Schwebel's masterful scholarly introduction sets this much-loved novel in a rich and fascinating historical context.--Jill Lepore, author
Read More chevron_right
Frequently bought together
Frequently Asked Questions About Island of the Blue Dolphins
#1

#2
Books like Island of the Blue Dolphins
What should you read after Island of the Blue Dolphins Book? Here is a list of books to read if you read and loved Island of the Blue Dolphins
#1

#2

#7

#3

#1-5
Book Reviews
(18)
Did you read Island of the Blue Dolphins? Please provide your feedback and rating to help other readers.
To read it or not to read it?

Derived From Web

, Apr 20, 2022

Absolutely yes! I won't tell you about the story, but I will say that it was interesting and enjoyable, with some sad moments and happy ones. I remember reading that it was a fictional work written after bones were found on a small island, and that it explained how the bones could have ended up on the deserted island. The book is easy to read and long.
Adventure

Derived From Web

, Apr 20, 2022

The characters are bright and unique. Not likely, but alive in ways that some characters can't. An adventure story about standing up for yourself and finding out who you are. Words are not hard to read. It's not my average genre and some of the book reminds you that, and that's why I gave it a 4 stars. I still enjoyed it.
outstanding adventure

Derived From Web

, Apr 20, 2022

I didn't get around to reading this award winning young adult novel because I have trouble reading. I didn't know if I would like it since I don't like fiction that ends badly. It is still valuable. A young girl was abandoned on a tiny island. She is still alive. She needed the male skills she had never been taught and kept making the shell skirts that she felt pretty in. A girl is maturing The novel is wonderful.
The Island Of The Blue Dolphins

Derived From Web

, Apr 20, 2022

I had to read this for school, and now it's my favorite book. I almost threw my book across the room when I was in the part where her dog died. I was surprised that the story is based on a true story, but I wasn't too shocked. It says that San Nicholas is being used for a secret location for the US Navy. Purchase this book and you wont regret it.
Easy read and very interesting

Derived From Web

, Apr 20, 2022

My cousin lives in San Diego and she recommended this book to me. The island is off the coast of California. To learn how the Indians used the earth to make a home, eat, make clothing and even light up the winter nights on this island. Even though it is a book for young adults, I found it very interesting and entertaining. My cousin recommended it. My niece loves to read.
gripping tale

Derived From Web

, Nov 9, 2021

Island of the Blue Dolphins was the first book I ever bought for myself. When I was 8 years old, I bought Island of the Blue Dolphins at a book fair. The story is more than just survival, it is a tale of friendship, isolation, fear, grief, bravery, perseverance, and ingenuity. The covers fell off when I read my original copy many times. I'm buying it for my great niece. I hope she enjoys it as much as I did.
SUCH A GREAT BOOK!!

Derived From Web

, Nov 8, 2021

Island of the Blue Dolphins is an amazing book full of excitement and adventure and I am 9 years old. It's about the power of a kid. A girl is left behind on the island. Rontu is her only friend. There are many animals in the book. This book is great. I think it's a great idea.
Good humbling book

Derived From Web

, Oct 9, 2021

I wasn't sure if I would like this book at first, but I was surprised when I saw it before my 10 year old read it. Don't read the introduction at all. It's full of information. I still enjoyed reading the story even though I knew what was going to happen. The author did a great job of depicting the many hardship that the person had to endure. I was thankful for the humble home and luxurious lifestyle I have. On a busy schedule, the chapters are short. It only took me two days to finish because I have 4 kids who keep me busy. I will recommend this to my kids when they are around 10. It's very difficult. A child under 8 may struggle with words and concepts.
Great gift

Derived From Web

, Mar 26, 2019

I have been reading this book for a long time. It was like buying a brand new book when I bought it used. This is a great gift.
It's not historically accurate but it's still a great story. I think every young girl should read ...

Derived From Web

, Jun 23, 2018

It's not historically accurate but it's still a great story. Every young girl should read this. It teaches girls to be strong, and what society expects from them is not always best for them. She needs to build a weapon to protect her. She's afraid to do so because she's been taught that females are not allowed. Something bad will happen to her if she does it, she thinks. She overcomes her fear by necessity. I think I am the kind of woman who is independent and strong because I grew up reading books like this. I've got a list of books I want my niece to read when she's older. I added this one to the list first.