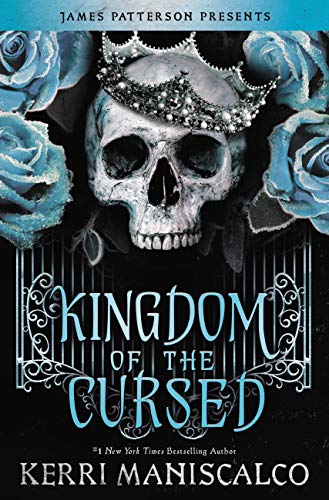 
 
Book Overview
From a #1 New York Times bestselling author comes a sizzling, sweepingly romantic story filled with dangerous secrets, evil twins, and powerful magic.
One sister.
Two sinful princes.
Infinite deception with a side of revenge . . . Welcome to Hell.
After selling her soul to become Queen of the Wicked, Emilia travels to the Seven Circles with the enigmatic Prince of Wrath, where she's introduced to a seductive world of vice. She vows to do whatever it takes to avenge her beloved sister, Vittoria . . . even if that means accepting the hand of the Prince of Pride, the king of demons. The first rule in the court of the Wicked? Trust no one. With back-stabbing princes, luxurious palaces, mysterious party invitations, and conflicting clues about who
really
killed her twin, Emilia finds herself more alone than ever before. Can she even trust Wrath, her one-time ally in the mortal world . . or is he keeping dangerous secrets about his true nature? Emilia will be tested in every way as she seeks a series of magical objects that will unlock the clues of her past and the answers she craves . . .
Frequently Asked Questions About Kingdom of the Cursed
#1

#2
Book Reviews
(9)
Did you read Kingdom of the Cursed? Please provide your feedback and rating to help other readers.
An exceptional series!

Derived From Web

, Jan 23, 2022

This series is filled with drama, excitement, seduction and everything in between! It will keep you on your toes and will have you constantly guessing at every twist and turn! I love this series! ''
Better than the first

Derived From Web

, Dec 8, 2021

Emilia was annoyed for most of the book by . Just keep reading, she blooms into the character I was hoping for. She starts to trust herself, use the tools given to her and works towards her goal. The way the story unfolds is fantastic and I adore world building. Plus, Wrath is my favorite and you get to know more about him! I am excited for the next book! ''
Excellent….

Derived From Web

, Dec 8, 2021

It delivered everything you look for in a great read... well written characters you can connect with, romance, intrigue, secrets and discoveries. Can 't wait for the next installment!
Great sequel!

Derived From Web

, Oct 24, 2021

The first book came right on the day it was published, which was great! This is the sequel to a kingdom of the Wicked and it is absolutely amazing! A great follow-up to the first. It is more spicer than the first, so it crosses the new adult adult genre. Can not wait for the third!
What the heck happened? Total letdown.

Derived From Web

, Oct 18, 2021

Is this the same author who wrote the first book? This second book in the series was so disappointing and a total change from the first book. It was extremely bland and super repetitive. Nothing happened throughout most of the book. Nothing happened throughout most of the book. I was so sick of the confusing descriptions of clothing, especially when it was overly used. The idea of going into the homes of the princes of Hell should have been interesting, but instead it was as if she went to the homes of your average everyday nobles. There was no suspense, no thrill and no plot whatsoever. Even the so called sexy scenes weren't sexy. In all, the word boring describes this book perfectly.
OH MY FREAKING GOD

Derived From Web

, Oct 14, 2021

Holy mother of God 45 Holy mother of Heaven. Why did Kerri end this book like that and do this book dirty? When comes the next book out? This book was so good that I legit couldn't put it down, the story was so enticing. I couldn 't get enough ''. I was not expecting so much happened that I was not expecting. It made me mad, frustrated, sad, so many emotions at once. I love the dynamics between Emilia and Wrath and I absolutely love the slow burn romance. It is different from the other books that I have read. At times, I was annoyed by how much Emilia dragged the thing about her sister, but then that is what makes her real. You just don 't forget or get over the loss of a loved one so sudden. This book is sexual and full of sexy tension. I highly recommend it, and I think these books are not given the proper recognition they deserve.
What in the world?!?!

Derived From Web

, Oct 12, 2021

Kerri, you CANNOT end it like that!!!!! I got my heart rate up there with anticipation and then the BAM book is done. I'm glad a lot of answers were revealed. It was fun to meet some of the other princes. Emilia and Wrath dancing that enemies to lovers line the whole book. What is up with Emilia's memory?What happened to her sister?What is left in the beginning of the book effect?What does it seem like Gluttony and Envy, maybe even Wrath at times?
Explicit content

Derived From Web

, Oct 8, 2021

I am surprised at the amount of explicit content in this book, but I can 't protest. It was good and I can 't complain. Although the cliffhanger was frustrating and nothing in the story really happens too much. No action packed scenes - packed scenes. The book focuses too much on Wrath and Emilia's struggle against their marriage bond. I had to skip alot of scenes because it was boring.
SO GOOD!

Derived From Web

, Oct 6, 2021

I loved it ''. It keeps getting better and better just by being better. This was one of my most anticipated releases of the year and did not disappoint. I suspect that the third will be as well next year next year. I can hardly wait ''.