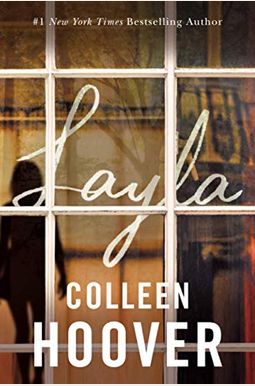 
 
Book Overview
A Wall Street Journal and USA Today bestseller.
From #1 New York Times bestselling author Colleen Hoover comes a novel that explores life after tragedy and the enduring spirit of love.
When Leeds meets Layla, he's convinced he'll spend the rest of his life with her--until an unexpected attack leaves Layla fighting for her life. After weeks in the hospital, Layla recovers physically, but the emotional and mental scarring has altered the woman Leeds fell in love with. In order to put their relationship back on track, Leeds whisks Layla away to the bed-and-breakfast where they first met. Once they arrive, Layla's behavior takes a bizarre turn. And that's just one of many inexplicable occurrences.
Feeling distant from Layla, Leeds soon finds solace in Willow--another guest of the B&B with whom he forms a connection through their shared concerns. As his curiosity for Willow grows, his decision to help her find answers puts him in direct conflict with Layla's well-being. Leeds soon realizes he has to make a choice because he can't help both of them. But if he makes the wrong choice, it could be detrimental for all of them.
Frequently Asked Questions About Layla
Book Reviews
(12)
Did you read Layla? Please provide your feedback and rating to help other readers.
I hated this book for about 2/3's of it...

Derived From Web

, Mar 21, 2022

I could tell that the book was going to be interesting. There was a mystery hidden in plain sight, yet to happen, but then the tragedy unfolded and then the bettsyl... I didn't want to end it. I didn't like the betrayal. There was a mystery that had yet to be revealed. I always finish a book. I read on. Confused and Disgusted. The pieces began to click. The most wild reveal was when the mystery was slowly unraveling. Everything after was poetic. Again. I couldn't see where the pieces fit, but it was worth the roller coaster of emotion. It's!
Woooah

Derived From Web

, Nov 7, 2021

Colleen Hoover knocked it out again. I loved every second of the book and it is completely different from what I normally read. Their journey is crazy, amazing and captivating. Colleen writes her books in a way that shocks me. It makes complete sense that you never see it coming in a million years. This book was very enjoyable. I was on the edge of my seat the whole time. Colleen, thank you for another masterpiece!
Believe only half of what you see

Derived From Web

, Sep 1, 2021

When I started reading this book, I had no idea what I was getting into, but I was hooked from the very first chapter. I spent most of the book trying to figure it out, but never got it right. I love every second of it, Hoover is a master at that. I had to take a short break when this story scared me and I was obsessed with figuring it out, but it never lasted longer than a few minutes. The story is amazing. It's!
Couldn't put it down

Derived From Web

, Aug 12, 2021

This is not what I was expecting from the author. I was not sure how this book would turn out since it was so different from other books I had read from this author. It did not fail to impress! I couldn't put the book down. The love story is amazing and the story about ghosts and such is fascinating. When everything was put together, I loved it.
Another Masterpiece!

Derived From Web

, Jul 8, 2021

Colleen Hoover's novels have made me fall in love with them all. I've read it ends with us, ugly love, too late, verity, all your perfects, and now this one. She has a talent. I like to read her books. I didn't think this would happen. The story was a surprise to me from the beginning. I loved every second of it. Colleen, you are a genius! I can't wait to read all of your books for years to come. Thank you for taking me away from my own life.
All of the stars in this world

Derived From Web

, Jan 3, 2021

This book is incredible and needs to be read by everyone. At times the story is sweet and romantic and at other times frightening and shocking. There is no genre that Colleen Hoover doesn't do.
You've got to be kidding me

Derived From Web

, Dec 30, 2020

That's right. I will read what CoHo has to say but this was not it. I couldn't get behind the twist at the end. It is a ghost romance.
Disappointed

Derived From Web

, Dec 19, 2020

I've read every book by Colleen Hoover. This one was not like her other one. I pre ordered months ago.
Layla, 5 Stars

Derived From Web

, Dec 13, 2020

She outdid herself in her first PNR romance. Meet the two people. It's like fireworks when they meet. They enjoy life and love each other. The villain is always close. I was intrigued by the blurb, but it took me a while to get into the storyline. They kept me in suspense til the last page because I was in the middle of all the twists and turns. One of the best reads of the year, 5 stars.
Great writing, silly story

Derived From Web

, Dec 9, 2020

This author's writing is on point. The story was so ridiculous that it was hard to believe. The twist does not justify the behavior of the male main character. It's worth the read but doesn't have very high expectations. I read that I made her a glass of wine, so I put that on the nightstand, which made me laugh because I pictured the character making a glass of wine in the kitchen.
List of All Editions of Layla