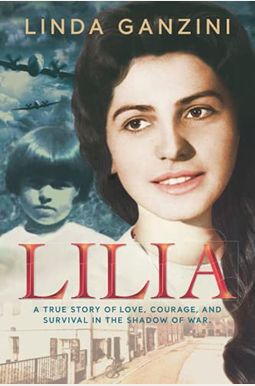 
 
Lilia: a true story of love, courage, and survival in the shadow of war
Frequently Asked Questions About Lilia: a true story of love, courage, and survival in the shadow of war
Book Reviews
(4)
Did you read Lilia: a true story of love, courage, and survival in the shadow of war? Please provide your feedback and rating to help other readers.
The reality of war - a sad story

Derived From Web

, Feb 12, 2022

This is the story of a young girl who grew up in Italy before, during and after World War II. It is a story of a large and poor family in a small town, which deals with the stresses of daily life, enhanced by the ravages of war, rationing, collaborators, Nazis, fear, gossip and loss. It is the story of a young girl who grows up wondering why she is always at the losing end of life and hoping for a better way, a better life. Follow her struggles, her maturing and her interactions with family, friends and the enemy in this story, and think about how you might deal with similar situations year after year.
Heart Wrenching but heartwarming as well

Derived From Web

, Aug 23, 2021

The voice of Lilia, pain, heartbreaks and triumphs come through loud and clear, as do Virginio's, Maria's, Arturo's and Erminio's. I cried for Arturo ; he almost made it, and for Lilia when she had to return from Rome. At the time of his miscarriage, Virginio's death inspired him to love his wife, and was inspiring at Awe. I congratulated Lilia for standing up to the abusive teacher of Maria as well as slapping the padre. To the author for bringing the lives, pain, joys and heartbreak of living through the horrors of Mussolini and Hitler as well as rising above poverty. I would love to know more about Erimides and Dina. Waiting for the next book.
Story flow

Derived From Web

, May 13, 2021

Good job, John. The original story of her mom entangled me spellbound through the entire book. There was no loss of interest, which may have been experienced by many great authors when there is too much information, Lilia was truly an obedient and strong child and young lady enduring great hardships. The entire family survived, as did the political family. The Holocaust was a horror for so many in WWII. Linda, thank you for sharing your talent and your mom's story. It was the side of the war that has not spoken much. I really liked that book ''.
Read this book!!!!

Derived From Web

, May 4, 2021

I have read many novels, which tell the horrors of WWII and those affected by the Nazi and Fascist regime. What is unique to this story of LILIA is the intimate humanization of the brutally inhumane acts of war that invades and tears Lilia's life in her small village in northern Italy. Page after page, I felt deeply in my being and was carried along with her on this brutal awakening from the lightness of youth's innocence to the sobering weight of repeated callous assaults of this young war on her young soul. Lilia writes with such fluid expression and I found myself glued to my chair, unable to take myself away from Linda Ganzini's world until the end. I look forward to returning to Lilia's world in what I hope will be Linda Ganzini's next book.