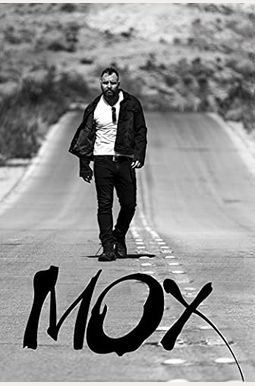  
Frequently Asked Questions About Mox
Book Reviews
(8)
Did you read Mox? Please provide your feedback and rating to help other readers.
Brilliant

Derived From Web

, Dec 26, 2021

This was the perfect present for any fan of the band. The book tugs at heart strings like no other book I've read recently.
Decent, not for everyone, mox could have used a better editor

Derived From Web

, Nov 10, 2021

While I enjoyed the book and without a doubt I couldn't put it down, I couldn't help but find myself just flipping past Mox incoherently rambling about his favorite movies and music. It's cool to know Mox is a big fan of X or Y but I don't need a 3 page passage completely interrupting what I bought the book to read. If you are a fan of MoxWrestling you will be very entertained by this book. Reading how he got his start is enthralling, and reading the culmination of his AEW debut is tingling spine tingling.
Immersive and unorthodox

Derived From Web

, Nov 9, 2021

If you ever wondered what it felt like to enter the mind of a person through their written words, this is the book for you. This piece of biographical literature is written in a way that jumps around frequently while weaving a through line narrative in the most gonzo way possible. It is also extremely enjoyable and addicting. I couldn't put this thing down. I have had experience reading very dense and very critically acclaimed books. I am used to burning through series with parts that total over 1,000 pages. This 300 or so stream of consciousness kept me more engaged and immersed in the experience than any of those other works of high art have in years, he said. I am of the school of thought that this book is for everyone who wants to read something different, engaging, and just plain good. Not surprisingly, many wrestling fans were not the only audience for this story. I hope he writes more.
An eloquent, non-linear story about grit

Derived From Web

, Nov 6, 2021

I shouldn't have been surprised that a man so strong with a microphone would be so eloquent. The writing is scattered across time and place so it doesn't matter which chapter you choose to read first, I promise. In the best way possible, this is a catharsis not unlike a Tarantino film. There are depictions of violence and drug use that should be relevant when choosing your reading material. If it isn't, you'll go into the head of a principled hedonist addicted more to pain than anything else in the world -- except his really cool wife. He adores her, and among the chapters about the Shield, AEW, and the struggle, there is a very frank chapter on how to keep a relationship successful. It paints a zen-like approach to love.
Not good

Derived From Web

, Nov 4, 2021

It seems like it was originally a school essay assigned to a 14-year-old that they got a C on. There are random interludes about popular books and music that add nothing to the book. I like Mox less after having read this, Morgenthau said.
Hard to put down

Derived From Web

, Nov 3, 2021

I recommend this book highly. Learn more about his early life in this video. Funny & Random Facts. You can't help but notice how passionate he is about life, family and wrestling.
MOX!

Derived From Web

, Nov 2, 2021

A great book by a great performer who is giving you a look behind the curtain. A must read!
It's an 8-hour MOX promo in book form

Derived From Web

, Nov 2, 2021

If you love Mox's promos, this book is just an ultra-sized one with a lot of hilarious bits, a few sad ones, and the occasional bit of tenderness, Simon says. Yes, tenderness from the former CZW wrestler. That kid is going to make for a great dad.
List of All Editions of Mox