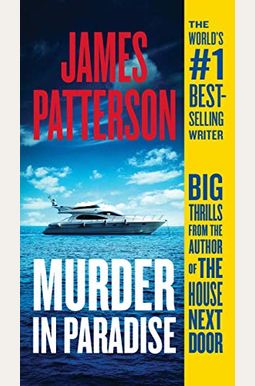 
 
Book Overview
This Description may be from another edition of this product.
The year is 1860 and Inspector Faro has been transported back to one of the darkest moments of his career - the chase of the notorious Macheath across the Scottish border to the Kent countryside. Whilst there, Faro meets an old school friend, Erland Flett, who is working alongside the artist William Morris and the Pre-Raphaelites whose unconventional lifestyle is a startling revelation.
Erland is about to marry a beautiful but mysterious young lady, Lena Hamilton. Faro recognises her as the famous Madeleine Smith, accused of murdering her lover, but never convicted. Now Faro realises that he must apprehend Macheath and save his friend from certain death at the hands of the ruthless Miss Smith.and time is running out.
Frequently bought together
Frequently Asked Questions About Murder in Paradise
Books like Murder in Paradise
Book Reviews
(10)
Did you read Murder in Paradise? Please provide your feedback and rating to help other readers.
3 great stories

All three stories in this book are a great read and worth buying if they were the only story in the book. Fun to read with all of Patterson's usual twists.
Surprise, surprises

Derived From Web

, Jul 17, 2020

For more than 20 years, I' ve been reading James Patterson's books. You never know how things will turn out. There will be at least one more Alex Cross with a character like Gary Songji who could get away. When it comes to the end of the short stories, you' re drawn in so completely that you' re still interested in reading more. You won't put it down, it's a really good book.
Save Your Money

Derived From Web

, Jul 7, 2020

First of all, I am a big fan of James Patterson. I will buy a book of his and read almost anything he writes. Today. I wish I hadn't bought this book. The story lines of the 3 stories were not good. It was like he was trying to get a book out. The cover doesn't tell the whole truth. I thought I was buying something new. I got 3 stories in one book and each one was worse than the last. I was almost speechless by the second one. When I got to the last page, I had a hard time believing that James was the author. What a disappointment. It pains me to write a negative review of JP, but it is not a book I would recommend to anyone. There are better choices.
Do not waste your money on this one!

Derived From Web

, Dec 2, 2019

I' ve read every single one of his books and I love him. This was horrible. He published the first and third stories in Bookshots. The second one was terrible. It sounded like the writer didn't know how to end the story, so he just killed off everyone. It is unethical to make the readers think that this is a new edition. He is too good to be doing that. I know he gives a lot of money to literacy programs, but it's not an excuse for stiffing his loyal readers! I am very disappointed.
James Patterson?

Derived From Web

, Feb 11, 2019

I'm always looking for new releases from James Patterson, I must have read most of his books, and I love his writing, but some are not what I expected. I started buying the book- shots and like them a first but lately when I see his name on the cover with another writer I stay away from the book. I read 3 stories in 1 hour and kept looking for a good part in the book. I could not find it. I have to give a star to this book so I can submit my review, but it doesn't deserve it.
Murder In Paradise

Derived From Web

, Sep 9, 2018

I like all of James' books. This one wasn't good. I'm not sure what happened here. It is easy to read. Someone else's story did not end when this one jumped from one story to another. I didn't have the power to finish it.
OTwo out of the tree stories I had bought in ...

Derived From Web

, Aug 2, 2018

Out of the tree stories I bought in Book Shoorts, there were two that did not show up in the preview of the book.
1st story has been printed before. 2nd story should never been written, printed or sold. What happened to editors & publisher

Derived From Web

, Jul 19, 2018

I gave this book a 1- star because I couldn't give it 0- star. The 1 st story was printed before the front cover advertisement. There is a place on the top shelf of the Nazi 3 rd Reich library for the 2 nd story. The story should not have been printed. Shame on Jame and Conner. Their goal seems to be to make money out of sick culture. The 3 rd story was not great but acceptable.
Don't waste your money

Derived From Web

, Jul 8, 2018

One story that I have already read as a Bookshot, one story with a poor ending, and one story that was mediocre at best. I feel like Mr. Patterson is being generous. I guess it's all about quantity.
MISINFORMATION on COVER

Derived From Web

, Jul 6, 2018

MisINFORMATION. I bought it because the cover said in print for the first time. The Lawyer Lifeguard was ok, The Doctor's Plot was ok but ended in ridiculous fashion. I started The Shut- In because I recognized it. The book was published in March. That was a disappointment. I have been reading for years. Several of his books have been a disappointment. I'm thinking of giving up on him and not reading his books anymore.