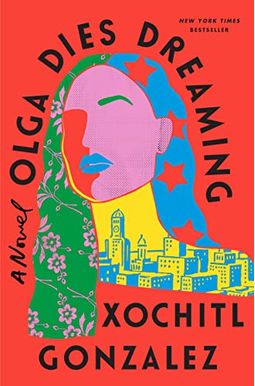  
Book Overview
A blazing talent debuts with the tale of a status-driven wedding planner grappling with her social ambitions, absent mother, and Puerto Rican roots-, all in the wake of Hurricane Maria
It's 2017, and Olga and her brother, Pedro Prieto Acevedo, are bold-faced names in their hometown of New York. Prieto is a popular congressman representing their gentrifying Latinx neighborhood in Brooklyn while Olga is the tony wedding planner for Manhattan's powerbrokers. Despite their alluring public lives, behind closed doors things are far less rosy. Sure, Olga can orchestrate the love stories of the 1%, but she can't seem to find her own.until she meets Matteo, who forces her to confront the effects of long-held family secrets. Twenty-seven years ago, their mother, Blanca, a Young Lord-turned-radical, abandoned her children to advance a militant political cause, leaving them to be raised by their grandmother. Now, with the winds of hurricane season, Blanca has come barreling back into their lives. Set against the backdrop of New York City in the months surrounding the most devastating hurricane in Puerto Rico's history,
Olga Dies Dreaming
is a story that examines political corruption, familial strife and the very notion of the American dream--all while asking what it really means to weather a storm.
Frequently Asked Questions About Olga Dies Dreaming
Book Reviews
(9)
Did you read Olga Dies Dreaming? Please provide your feedback and rating to help other readers.
A view from a distance,,,Puerto Rico

Derived From Web

, Feb 14, 2022

Passing through customs did not teach one about Puerto Rico, but that and having many PR friends opened my eyes. This book then came along with strong reviews. I felt somewhat overwhelmed at first due to my limited language skills. But that faded quickly and I was hooked to learn more about the characters, some history. The book has now ended, I'm sorry. Definitely recommend!
Long Live Olga!

Derived From Web

, Jan 24, 2022

I like this book, loosely based on the author's life. Olga the main character is a successful wedding planner of Puerto Rican background. Most of the story takes place in Brooklyn and revolves around her boisterous, opinionated family and the cultural traditions of Puerto Rican life in Brooklyn, tempered by the traditions of life in Puerto Rico. The time is very contemporary so that events such as the hurricanes Irma and Maria are brought into the picture. In fact, there is a certain amount of projection into the future by the end of the novel. Of course, there is drama throughout the novel, featuring love interests, abandonment of parents, drug and alcohol abuse, HIVAIDS, government interference, revolution and more. In the end, Olga realizes it is love and laughter that binds us together.
did not even finish

Derived From Web

, Jan 22, 2022

I see good reviews, so I pay $15 thinking that this book is going to grab me... I lost interest halfway through... '' I lost interest through... Some people see more than I did into this : I am sorry I wasted my money... Just hope that no one else feels the same way I did... lack of interest in it never finished reading it. I read a lot and hate to be disappointed, but it happens... We all do not have the same interest.
wase of money

Derived From Web

, Jan 21, 2022

I tried really hard to like this book, but it was a mish mash of characters with no discernible plot lines bringing together things. Very disappointing! Very disappointing! ''
Entertaining debut

Derived From Web

, Jan 17, 2022

Familial drama, colonialism, Puerto Rican politics, race and love story make for an at times complicated book, but is so entertaining and engrossing that you get swept up in this story anyway.
Original and involving

Derived From Web

, Jan 15, 2022

I enjoyed this novel very much ''. The premise was unpredictable and the story unfolded in original ways. The characters were strong and relatable. My only criticism is that the last chapter felt rushed and neatly tied up, like the author was trying to tie everything up too quickly and rushed. Overall, I highly recommend ''.
Powerful.

Derived From Web

, Jan 13, 2022

My book club selected that book and from first glance I did not know if it was for me... I was wrong! Boy! This heartwarming and at times heartbreaking story of family, corruption, ambition and acceptance had me engulfed way too late in its pages. By the end, I had sad and happy tears. It also gave me a perspective of other culture, about which I had been previously ignorant, and for which I am grateful.
AMAZING

Derived From Web

, Jan 11, 2022

I was captivated from the beginning... tried to pace myself as to not binge read, but couldn t help it. The characters, Brooklyn, PR, power, money, love, politics all intricately and masterfully woven in this stellar debut novel. Gobsmacked! Gobsmacked!
Amazing!

Derived From Web

, Jan 4, 2022

Captivating the Captivating. Absolutely riveting. From beginning to end, this book kept me on my toes. I found myself thinking about Olga, Prieto, their mother and Puerto Rico long after I finished reading them. Highly recommend highly! Highly highly highly! Can 't believe that this was a debut novel!!! ! !