Cyber Week Deals
Cyber Monday Deals are Here! Save 20% on All Books Under $10 - Code CYBERBOOK Learn more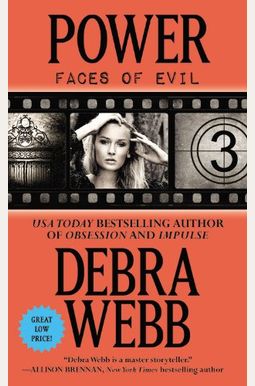 
 
Book Overview
This Description may be from another edition of this product.
Originally published February 2016
With any great change, there is always strife, and the Covenant University has become the frontline between pure-bloods who want the Breed Order reinstated and the half-bloods who want the right to control their own destinies.
Fate has other plans.
The violence is escalating and war between the races seems inevitable, and it couldn't come at a worse time. Hyperion may be out of commission, but Josie and Seth know they have only earned a reprieve. Seth must get Josie fully prepared, which means controlling her newfound abilities, and they need to find the other demigods before the Titans do.
But the gods are sensing a greater threat.
Only one thing is more dangerous than a bunch of starved Titans, and that's an out-of-control Apollyon. The aether in Josie is drawing Seth in deeper, and when lust mixes with love and gives way to power, he knows being close to her is not only dangerous to her, but to everyone around them, but letting her go requires a level of selflessness that just isn't Seth's style.
The paths taken in the past are becoming the roads of the future.
Just as chaos breaks out, familiar faces from the past return, complicating the already strained bond between Josie and Seth, and when the danger from the Titans erupts with devastating consequences, the dark allure of power calls to Seth again, but this time Josie might not be able to pull him back.
And when the struggle between power and love becomes the deadliest battleground, there may be no salvation.
Frequently bought together
Frequently Asked Questions About Power
Book Reviews
(11)
Did you read Power? Please provide your feedback and rating to help other readers.
The gangs all here!

Derived From Web

, May 24, 2022

Jess goes from one case to another without much of a break, but she does find time for her lover, Dan the Man. He does sound yummie and they have a past into which they have fallen back into. But good Ole Dan has been married three times and divorced three times. I think that variety is the spice of life. Jess is now trying to find a missing student as well as solve a murder, which at first no one wants to believe is a murder, but Jess gets her teeth into the case and charges. A young girl draws a very nice young man into deep trouble, and it is Jess's job to find him and bring him back alive. Two different stories are at the same time working. Good book!
Powerful

Derived From Web

, May 24, 2022

Debra Webb did it again and even better! The face of the great series, Book 3 is stuffed with action and evil characters. You know how in the movies the woman who hears a noise in the house, where she goes alone... always into the dark basement? Well, Jess the main character does stuff like that and you just want to scream at her! But she is difficult to dislike because she is often rude in the kind of situations that all women would like to have the Hutspaz to be rude! You 'll want to start off all the books in the series, so that you can enjoy it from the beginning!
Expected More

Derived From Web

, May 24, 2022

After thoroughly enjoying both books #1 and #2, I was disappointed in this one power : Evil. You have two crimes in this story and I don 't think that either one got the attention it deserved. There was too much back and forth between the crime stories, not enough suspense for either one, the same four primary characters are back, but the supporting cast is not as good. The ending pushes you to book #4 so that in the situation you really don 't get a complete closure on Power. Not my favorite from this author and not sure if I continue with this series.
Enjoyed reading. I only read for a little while ...

Derived From Web

, May 24, 2022

Glad to see you enjoyed reading. I read at night for a short time and once this book was finished, I was anxious to read their next continuation, Webb's.
Power

Derived From Web

, May 24, 2022

Great read! My first was from debra Webb. Aquanted with the characters.
Power

Derived From Web

, May 24, 2022

I was very surprised ''. All 3 books were very difficult to put down. I am now completely addicted. Cannot wait in this series for more. The next one comes soon!
Intriging Plot

Derived From Web

, May 24, 2022

The characters are very realistic and the readers want to see what happens in the next book.
Great Book

Derived From Web

, May 24, 2022

The third book in the series is published by. Got right back into it with the third of the faces of evil.
Loved it

Derived From Web

, May 24, 2022

And I already purchased the next book in the series. Arthur was a very good friend.
LOVED IT!!!

Derived From Web

, May 24, 2022

Hey there, awesome writer! Storyteller - Great storyteller! The characters love to be! Can not wait for the next episode series!