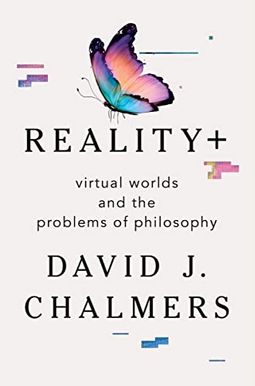  
Reality+: Virtual Worlds and the Problems of Philosophy
Frequently Asked Questions About Reality+: Virtual Worlds and the Problems of Philosophy
Book Reviews
(6)
Did you read Reality+: Virtual Worlds and the Problems of Philosophy? Please provide your feedback and rating to help other readers.
very disappointing

Derived From Web

, Feb 18, 2022

Instead we are bombarded with circular ramblings caught in a pseudo infinite loop, the idea that we are nothing but a simulation.
Way too speculative and not much evidence given

Derived From Web

, Feb 10, 2022

The basic thesis of Mr. Chalmer's book is that with VR technology maturing, one would be able to live on par or even surpass life in physical reality. This is a bridge too far beyond belief, Raymond said. Of course, there may be some utility that could be gained in some aspects of life, however people living in such places accept that 247 is too superficial a form of AI to have wider adoption. However, in a relatively small space, where some specif c uses are applied to it, it is highly doubtful the claim that it will even surpass physical reality is being made here and not much evidence given.
a disturbing symptom of psychosocial decay

Derived From Web

, Feb 7, 2022

He pursues the current pop-culture fantasy of escape from reality and responsibility via computational devices. For an excellent and thorough debunking of Reality+, read The New Atlantis by David Hart Bentley.
Completely captivating!

Derived From Web

, Feb 2, 2022

It doesn't matter what subject matter you prefer to read, this book touches on all of it. The author of this book explains the real world, and everything that comes along with it, in a very easy-to-read manner. You can finish the book questioning everything.
Are we living in a simulation?

Derived From Web

, Jan 27, 2022

Virtual reality has its detractors. What do we think of the future of technology if we are all living in a simulated reality? Virtual reality can be just as good, or better, than real life, argues Robert Ingrassia, director of the University of California-Berkeley's Center for Virtual Urbanism. In Reality+, a philosopher explains his thoughts on these and six other common philosophical questions in the age of the Internet. I love a book that makes me stop reading and think. The book does multiples things wrong, one is to blame. The author takes complex concepts and breaks them down for non-brainiacs. Using cartoon illustrations, Bruno can connect with his audience. If you are a gamer and/or loved The Matrix, you need to read this book. Change the way you view the world. It has some brilliant plot ideas of its own, too. 5 stars! Thanks to W.W. Norton and Company and NetGalley, I got a copy in exchange for this review.
A Thought-Provoking, Mind-Expanding Adventure!

Derived From Web

, Jan 26, 2022

Brilliantly conceived and executed, David Chalmer's Reality + is a mind-expanding, mind-bending adventure. Exploring many profound questions about the nature of reality, in the context of virtual reality innovations, and illustrating his provocative ideas with many captivating cultural references and clever illustrations, Mr. Chalmers will leave you wondering what is really real, what is simulation, and what's the difference.