OUR BIGGEST SALE EVER - SAVE 20% AT CHECKOUT WITH CODE CYBERBOOK. Learn more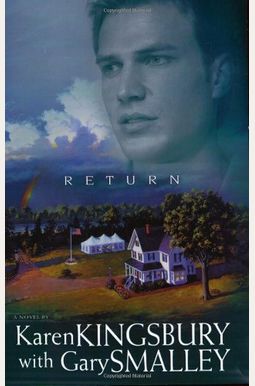  
Return (Redemption Series-Baxter 1, Book 3)
Frequently Asked Questions About Return (Redemption Series-Baxter 1, Book 3)
Books like Return (Redemption Series-Baxter 1, Book 3)
Book Reviews
(9)
Did you read Return (Redemption Series-Baxter 1, Book 3)? Please provide your feedback and rating to help other readers.
Return

Derived From Web

, May 31, 2022

I loved this series and how it hinted at it all being in the children's imaginations without saying so. This story includes the father into the story and was much needed for a girl who felt neglected for her family's time. I now have a collection of wordless novels and these three are, among my favorite, my favorite. My daughter found it to be scary, but not suspenseful. I can 't wait to see what Becker does next.
Beautiful stories and magical art work

Derived From Web

, May 31, 2022

We have the whole series.
Favorite Children's Book

Derived From Web

, May 6, 2020

This Aaron Becker series is my favorite to read to my 2.5 year old. But my favorite aspect of these books is the secret detail and stunning Easter eggs that can be found. There are numerous small secrets in the book that can be lost to a child or even a careless adult. My daughter also took herself to reading the books. I wish I had 20 more books like this one to read to my children.
Wow, wow. Magic, this is! Just buy it already!

Derived From Web

, Jan 11, 2020

We actually bought Return first, based on rave reviews, without knowing that there were two prequels. While it is much more fulfilling as the third in a trilogy, my 4 year old loved it and my 3 year old son loved it so much that I had to make him a costume so that he could be the king. The illustrations are beautiful, and they tell the whole story, as there are no lyrics in this entire book. We LOVE IT! I can 't imagine anyone not liking this book, child or adult.
Aaron Beckers's Wordless Trilogy

Derived From Web

, Dec 15, 2019

I have ordered two books of the trilogy. Her mother had very good comments and said that the girl liked the fact that it had very nice drawings. I was impressed with Aaron Beckers '' talent.
Beautifully Illustrated

Derived From Web

, Dec 10, 2019

Since then, I have completed this trilogy and bought a few other books to expand their imaginations.
Must have series, even if dad steals show.

Derived From Web

, May 21, 2019

It is the final chapter, but we wished we could learn more about the world. I appreciated how the father enters the world, but it does throw the series off somehow and I sort of wish that the girl's role was more central. Her character is pretty much buried by the father and he is really the savior. I think that he would have been much more interesting if he relied on her, as she knows quite a bit about this world and her own abilities. It could have also played with this development over a few more pages. We are hoping for a fourth book, as this series has sparked all our imaginations and is a favorite at story time.
Book with No Words. Imagination and Deduction Rule.

Derived From Web

, Dec 13, 2018

This is such an excellent bookshop for children of all ages. The book has no words, so the reader must deduce the story from the beautiful paintings. The younger the child is, the more they will get from the pictures. I love how this books has required them to think about what they see, to produce possible explanations, and to think about what comes next. This kind of process of thinking is applicable in all aspects of life, and this book makes it fun to practice!
A beautiful story with no words

Derived From Web

, Apr 27, 2018

We adore the Aaron Becker series of the Journey books. We have so much to offer that we have a set for ourselves and have given sets as gifts. The artwork is full and tells a beautiful story without a single word. For children who are not yet reading, the books are a fantastic way to have them talking about parts of a story, learning about comprehension, and how a story can change a bit with each telling. For children who are readers, it can show them the power of art as a story and encourage them to explore the details. Each page includes surprise details with foreshadowing, character development and expressive emotion. The series should be placed on every child's bookshelf.