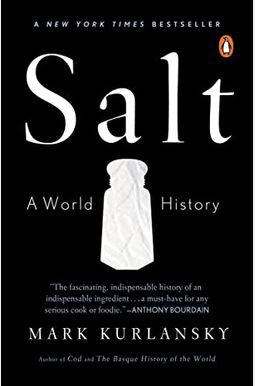  
Book Overview
This Description may be from another edition of this product.
Set in Trinidad, the story is launched by the mythical tale of Guinea John, an ancestor of Blackpeople, who put two corn cobs under his arm pits and flew from a clifftop, away from the scene of his enslavement, back to Africa. His descendants have eaten salt, grown too heavy to fly, and cannot follow him. They are left to wrestle with their future on the island. Now, more than one hundred years after Emancipation, like all the people who share the island - Asians, Africans, and Europeans - they need to be weaned from old captivities and welcomed into the New World. Addressing the challenge of this liberating welcome are Alford George, schoolteacher turned politician; Bango Durity, laborer and activist; and a swirl of unforgettable men and women - minor characters of major proportions - telling their stories in their own voices; all striving with passion and wit to make sense of their lives in the still-young country where the roles of enslaved and landowner still linger, but the sky, the sea, every green leaf and tangle of vines sing freedom.
Frequently Asked Questions About Salt
Book Reviews
(15)
Did you read Salt? Please provide your feedback and rating to help other readers.
Fascinating!

Derived From Web

, May 1, 2022

The book is a marvelously interesting and entertaining read, Levine said.
Sometimes boring, but most of the time it is truly ...

Derived From Web

, May 1, 2022

It's sometimes boring, but most of the time it's truly interesting and informative. Who knew that the word soldier came from salt?
EXCELLENT!

Derived From Web

, May 1, 2022

My niece, who is a student at the University of Maryland, recommeded this book. I've read it twice, as I usually do when the book is as good as this one. If you like books by Jared Diamond, you'll love this book. I never realized how critical salt was to human existence, he said. From prehistoric times, the easily obtainable salt supply was far more limited than now, and salt sources were often the basis of human settlements word-wide until only recently. The book is never tedious or boring, and is frequently cited as an example of how to do business. It was a good read, and I'll probably reread it again. Manfred Weber, general manager of the Austrian FEU, said the airline has "no plans" to change its name.
World History from a new perspective

Derived From Web

, Apr 8, 2021

I read this book, "The Da Vinci Code," and I'm not sure whether I would finish it. Yes, I finished the book. History made possible by the rock salt. From people to people groups, science is moving in the right direction. The distribution was changed and the application changed, he said.
The history of the world in salt

Derived From Web

, Nov 18, 2020

It's hard to imagine how Salt could have played a role in influencing ancient times, much less in influencing today's culture. Through time, this is a great journey through human history and its very important relationship with salt, he said.
dryer than textbooks. not accurate.

Derived From Web

, Aug 15, 2020

He also laments that the Government has not come up with a plan to replace the old one. If you write a book for the general public, you're supposed to make it as interesting as you can. It means, 'tell the story,' rather than 'fact,' as in other journalistic practices. It's just that he never presented one miserable fact after another. It's a collection of what I'm not allergic to, but what I would like to read. And, just about everything about the census is wrong: 3,000 facts. It's just that salt is not an ingredient of gunpowder. A salt is, in this case, potassium nitrate. Simply put, there is a difference between salt and water. Note that chemists define salt as any compound of a metal ion and an inorganic acid anion. Not surprisingly, Micron's stock took a hit when it was learned that its products were being sold at "lower prices than expected." There are thousands of salts, but only one that is called simply plain salt.
The least-appreciated essential

Derived From Web

, Apr 3, 2020

Who would have thought there were so many things to say about salt? A very good book, said Pauley, assistant professor of English at the University of Nottingham.
Good information

Derived From Web

, Mar 24, 2020

A fascinating and comprehensive history of salt production and the related effects of international trade. A great book to read.
Familiar phrases such as "salt of the earth" and "working in a salt mine" trivialize the significance of salt in the history of the earth and all of its inhabitants (animal, vegetable and mineral) for millions of years.

Derived From Web

, Jan 21, 2019

If your knowledge of salt is pretty much limited to the familiar blue Morton Salt grocery box found on supermarket shelves, you are in for a roller coaster of information. The book details production, trade, mining techniques, international conflicts and even recipes.
Fascinating Book

Derived From Web

, Nov 27, 2018

Several of my friends and I have read this book several times. I have found the book to be extremely well-written and well-illustrated.
List of All Editions of Salt