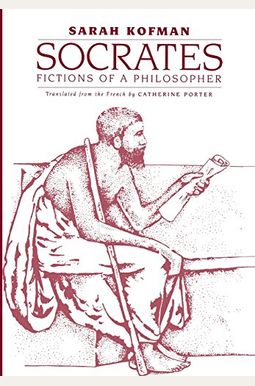 
 
Book Overview
Socrates is an elusive figure, Sarah Kofman asserts, and he is necessarily so since he did not write or directly state his beliefs. With Socrates, she writes in her introduction, we will never leave fiction behind. Kofman suggests that Socrates's avowal of ignorance was meant to be ironic. Later philosophers who interpreted his text invariably resisted the profoundly ironic character of his way of life and diverged widely in their interpretations of him. Kofman focuses especially on the views of Plato, Hegel, Kierkegaard, and Nietzsche.
The information that is available about Socrates's life is paradoxical. He was famously ugly, but he was also a notorious seducer of youth. His sexuality is ambiguous, according to Kofman, for his allure is stereotypically feminine. His death is also subject to varied interpretation. Some commentators regard him as a redemptive, proto-Christ figure, more Jewish than Greek, and others see him as an archetypal Stoic hero.
Despite radically different interpretations, Plato, Hegel, Kierkegaard, and Nietzsche all found Socrates to be a dominant figure of immense importance in the history of philosophy. Kierkegaard and Nietzsche try to retain the idea of irony as essential to the Socratic way of life. Hegel, in contrast, insists that Socrates be assigned one particular place in the historical development of Absolute Spirit. While Read More chevron_right
Frequently Asked Questions About Socrates
Book Reviews
(0)
Did you read Socrates? Please provide your feedback and rating to help other readers.
No customer reviews for the moment.