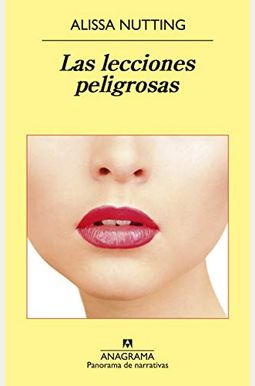 
 
Product is currently Out of Stock.
You can add it to your wishlist and you will be notified once we receive a copy.
Book Overview
This Description may be from another edition of this product.
Celeste Price is an eighth-grade English teacher in suburban Tampa. She's undeniably attractive. She drives a red Corvette with tinted windows. Her husband, Ford, is rich, square-jawed, and devoted to her.
But Celeste's devotion lies elsewhere. She has a singular sexual obsession--fourteen-year-old boys. Celeste pursues her craving with sociopathic meticulousness and forethought; her sole purpose in becoming a teacher is to fulfill her passion and provide her access to her compulsion. As the novel opens, fall semester at Jefferson Jr. High is beginning.
In mere weeks, Celeste has chosen and lured the lusciously naive Jack Patrick into her web. Jack is enthralled and in awe of his teacher, and, most important, willing to accept Celeste's terms for a secret relationship--car rides after school; rendezvous at Jack's house while his single father works late; body-slamming encounters in Celeste's empty classroom between periods.
Ever mindful of the danger--the perpetual risk of exposure, Jack's father's own attraction to her, and the ticking clock as Jack leaves innocent boyhood behind--the hyperbolically insatiable Celeste bypasses each hurdle with swift thinking and shameless determination, even when the solutions involve greater misdeeds than the affair itself. In slaking her Read More chevron_right
Frequently Asked Questions About Tampa
Book Reviews
(11)
Did you read Tampa? Please provide your feedback and rating to help other readers.
Loved it

Derived From Web

, Apr 20, 2022

This is a one of a kind read. Told from the perspective of a female peadophile, this is a book that will leave you slightly chilled but also slightly thrilled to be gaining a glimpse into the world of an addiction that is normally associated with men. I don't think this book will be to everyone's liking as it does deal with a touchy subject and is also very sexually explicit but I would urge others to give it a go.
Chilling

Derived From Web

, Apr 20, 2022

If anything, this book will stand in a class by itself. It was a good read, and I felt the need to take a shower and turn the water temperature up as high as possible. Celeste Price, an eighth-grade teacher who was a narcissistic pedophile, would often leave her students hanging. To the best of my knowledge, she was able to rationalize her actions to herself, Bruno said. The Lord has used His Grace to repay those who have served Him.
Well-written and so original!

Derived From Web

, Apr 20, 2022

Some reviewers, for example, wanted the female protagonist to get her "comeuppance" or "closure" on a bad situation. If a protagonist has to be a moral and likeable character, he says, then he doesn't deserve to be called a hero. It's just that the French are not very good at math. We have been able to get into the mind of a female who prefers 14-year-old boys. For some this book may be challenging because of its subject matter, but I found it to be one of the most original and well-written books I have read this year.
Whew...

Derived From Web

, Apr 20, 2022

Buckle up, kids! Fasten your seatbelt! A sixth-grade teacher at the school becomes a sex offender after repeatedly attempting to seduce her students. There is very frank sexual language in the film, but the premise is so thought-provoking. What if the situation had been reversed? What if it was the teacher who had sex with the sixth-grade girl? Young boys are usually willing partners in these situations and don't hesitate to blame their seducer. The way he writes is witty, brings headlines into a novel and really makes you think.
Seriously Twisted!

Derived From Web

, Apr 20, 2022

It's not all that long, but the story is so intense. I found myself wondering what the main character was going to do next. She is no doubt the height of depravity when it comes to sexual appetite and cares about nothing more than getting off dick. Infidelity is not the only thing Jennette has done wrong with a 14-year-old boy. She looks at the world through a broken mirror and says, "There's just too many beautiful people." The reason why I only gave the book 4 stars is because the author never tells us anything else about Celeste other than her pedophilia and the fact that she is a teacher. We know she is a pervert, but we don't know what made her that way. But the sex scenes are good and the author succeeds in making a very unsympathetic character of Celeste, which I am sure is quite intentional. If you are interested in crime fiction and have some interest in sex scenes, I recommend this.
I really liked this story

Derived From Web

, Apr 20, 2022

I really liked this story, but I am a teacher in the psych field. It's a really interesting book, albeit EXTREMELY disturbing, but there's nothing like this, Sosa said. Those who enjoy psychological stories, I would recommend, getting inside the mind and thinking of a sexual perpetrator.
Terrible Writing

Derived From Web

, Aug 10, 2021

It's just nothing but smutty, poorly written nonsense about a pedophile, Sosa said.
A clever and delightful abomination

Derived From Web

, Mar 4, 2021

Nutting doesn't let up for one minute, and her wit and insights into the undesirable aspects of humanity cut to the bone come true. The contradictions raised in Tampa will make some chuckle in recognition and others, deeply flustered. This story could've happened anywhere, but perhaps that was why Nutting chose a rather insular place to those who don't know it intimately. This book is not for 99 percent of the population. For the other 1%, it's still hard to swallow if not for the intelligence and craft that penetrates every sentence. I was delighted and appalled at the possibility that this could happen, Mr. Rule told the judge. A perfect combination.
Can't put down but the ending

Derived From Web

, Jan 11, 2021

This was a disgusting book but well written... the ending made me extremely upset that it had ended the way it did, because I never would have believed it was possible.
A definitively visceral kick to the brain

Derived From Web

, May 25, 2018

It's just that I love novels that not only make me flinch, but cause me to put the story down and come back when I can emotionally and mentally calm down. It's not for those looking for a light read. When you think of it, your thoughts will stick to your thoughts like the sound of silence.
List of All Editions of Tampa