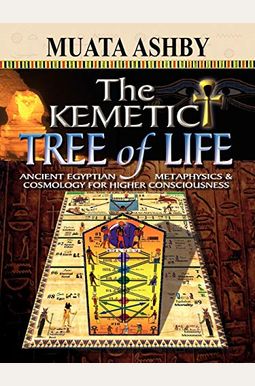 
 
Temple Of The Soul Initiation Philosophy In The Temple Of Osiris At Abydos: Decoded Temple Mysteries Translations Of Temple Inscriptions And Walking P
Frequently Asked Questions About Temple Of The Soul Initiation Philosophy In The Temple Of Osiris At Abydos: Decoded Temple Mysteries Translations Of Temple Inscriptions And Walking P
Book Reviews
(6)
Did you read Temple Of The Soul Initiation Philosophy In The Temple Of Osiris At Abydos: Decoded Temple Mysteries Translations Of Temple Inscriptions And Walking P? Please provide your feedback and rating to help other readers.
Get this book

Derived From Web

, May 17, 2022

One heavy book, just the images and graphics alone weigh great with knowledge. Add this book to your collection if you are among the conscious community.
The Risk outweighs The Reward with this one

Derived From Web

, Mar 28, 2021

Very colorful illustrations, but extremely great and mixed with facts. This book was bought with the desire to find more information about the Kemetic Tree of Life to add to the understanding that my family already gained. This book caused nothing but confusion. And what appears to be a personal attempt to bring a "deliberate " twist to teachings that have been around for thousands of years. I could go on and on, so I just stop at DONT buy this book if you sincerely desire to learn the Kemetic tree-of-life!
A Powerful Tree of Life Perspective

Derived From Web

, Mar 13, 2019

In my research and study of the Kemetic people, I found that Kemet was a cosmopolitan society consisting of numerous ethnic groups that we would call tribes. Just like present-day Nigeria, the Yoruba, Ibo and several other ethnic groups or tribes had their borders, so Kemet. Different tribes have different spiritual perspectives and the Tree of Life that Dr. Ashby appears to be one of those who is slightly different than the one presented in the Metu Neter. This TOL works as well because all the TOL are all theories of how the universe works. If you are looking for a practical TOL system, highly recommend.
Complicated read, you should definitely take your time while ...

Derived From Web

, Jul 12, 2018

Read this book complicated ; you should definitely take your time while reading this book! Very helpful in allowing one to learn the root of life.
Amazing book

Derived From Web

, May 8, 2017

Black Book, the way people were before the invasion and destroying the mind, body and soul of the great people.
I love this I am enlighten by this book Mr

Derived From Web

, Feb 9, 2017

I love this I am enlighten by this book, Mr. Ashby should be praised more his web site says it all and his followers. Return to the truth.