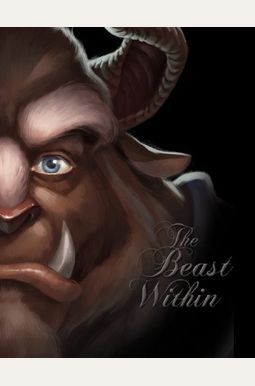 
 
The Beast Within (Villains, Book 2): A Tale Of Beauty's Prince
Book Overview
A cursed prince sits alone in a secluded castle.
Few have seen him, but those who claim they have say his hair is wild and nails are sharp--like a beast''s But how did this prince, once jovial and beloved by the people, come to be a reclusive and bitter monster? And is it possible that he can ever find true love and break the curse that has been placed upon him?
Enjoy Serena Valentino''s entire Villain''s series.
Fairest of All: A Tale of the Wicked Queen (Book 1)
The Beast Within: A Tale of Beauty''s Prince (Book 2)
Poor Unfortunate Soul: A Tale of the Sea Witch (Book 3)
Mistress of All Evil: A Tale of the Dark Fairy (Book 4)
Mother Knows Best: A Tale of the Old Witch (Book 5)
The Odd Sisters: A Villains Novel (Book 6)
Evil Thing (Book 7)
Frequently bought together
Frequently Asked Questions About The Beast Within (Villains, Book 2): A Tale Of Beauty's Prince
Books like The Beast Within (Villains, Book 2): A Tale Of Beauty's Prince
Book Reviews
(12)
Did you read The Beast Within (Villains, Book 2): A Tale Of Beauty's Prince? Please provide your feedback and rating to help other readers.
Good, but left wanting much more.

Derived From Web

, Apr 25, 2022

It was an interesting take on beauty and the beast, and I liked it. I'm a huge Beauty and the fan beast, and I've read probably 10 different versions of the story, she said. This one had some great back story on the beast when he was human, and how he became cursed, McKellan said. But once he was cursed, the wonderful character development just ended. I was hoping for his version of the story, including how he fell in love with Belle. This didn't have any of that, which was very disappointing for me, Mr. Rule told the judge.
Story behind the story

Derived From Web

, Apr 25, 2022

I'm thrilled Disney brought us Beauty and the Beast, said Cara Weinshall, who stars as the Cogsworth. It's a great story of how the beast became the beast. The original story left me wondering why the boy kept on fighting. No wonder I'm so excited to read the first book. Valentino has done a great job of translating these stories into Italian. The book is recommended reading for Disney fans of all ages.
Great, fast read - great pre-movie window into the life of Prince and Beast

Derived From Web

, Apr 25, 2022

This was the story I was waiting for, Mr. Dhaliwal said. BandB is my FAVORITE Disney movie and to read about the Prince before the spell sheds some light and give some visual explanation to the imagination, but a lot is still open, Morgenthau said. It could have been done with more detail during the fight scene on the castle, the snowball fight and the encounters in the movie, because it followed the movie plot for most of the movie. Leaving aside the obvious sexual innuendo, I guess not giving us the entire picture leaves us to our own thoughts. It's great to read a book in one sitting. I'd love to see more written about the Beast, especially the Disney twist and maybe even more on Belle's side or the view of the castle servants, he said. Thanks to Amazon, book deals are becoming more lucrative. I'll be watching.
I love this series

Derived From Web

, Apr 25, 2022

I'm so happy the story is complete, said Blair. It was such a great read, I'll have to try and read it again and again. HBO Films also made "Scorpion's Dennehy the star of the show.
Least favorite

Derived From Web

, Feb 7, 2022

I've read them all with my daughter. We liked the first book of this series, but this was my least favorite of all the different versions we've read. It's too rushed, not original, and leaves out so many details or angles that other versions don't. I knew this one was much shorter than others but I found myself counting the pages until they ended. One of my all time favorite stories, but not much of a bookversion.
Excellent condition

Derived From Web

, Jun 26, 2021

Very good book, arrived early and in excellent condition, said Gillian. I haven't read it yet, but I am reading Fairest Of All, a tale of the wicked queen a part of the Disney Villans book collection also by Valentino. You can't get to the end of a chapter without dying to know what happens next. The story is so well written,' said Blair. I would definitely recommend it to anyone who is interested in reading these books.
I love this book!

Derived From Web

, Aug 13, 2020

After reading the first book, the evil queen is determined to steal the throne. I was pretty excited to jump into this second book, too. I must have enjoyed this one even more. A true artist and creative. I won't say anymore, but buy the book and read! It was just the slip cover, so I could wipe it off with a wipe. Please Amazon. com. It's great to have the books packed, but it's even better to have them handled properly.
Read the books in order!

Derived From Web

, Jan 11, 2020

It's such a great book, and I absolutely love Nancy. I'm a huge Disney fan, so I try to find books from the opposite point of view. We know and love the Disney princesses, but this book series makes you fall in love with the villains as well. I would recommend this book and the entire series to anyone. Before that, read the entire Harry Potter series. You can't start a book by itself, so you have to be careful. The first book is "The Fairest One Of All," followed by "The Little Rascals," "Mistress of the Evil" and "The Odd Sisters."
Beast mode!

Derived From Web

, Aug 14, 2019

This is a great deal, said Dr. Goin. We all know the story of the beast, but I did like how they focused the story around him and gave more insight on his back ground, Crowe said. Through my imagination a lot better than the live action movie, Mr. D'Antonio said. Not even close. A good book, Gillian.
Really amazing.... a must read for Beauty and Beast fans I am 29 and loved it

Derived From Web

, May 23, 2019

The book is amazing. I normally am not a fast reader, but I wanted to keep reading this from start to finish. I'm not really sure what I was expecting, Mr. Rule told the judge. Even though I wanted him to break the curse and live happily, I also found it hard to root for him in the beginning. One of the key questions is how long was the Beast a Beast? He was almost twice his age to marry, but not yet 21. He is the Prince so where did his parents come from? Those are all problems laid out on the movie so it is no wonder they are here. It's just that he did deserve to die and wouldn't the Prince feel remorse for his death? If she could bring back the beast I wonder if she brought it back. Thanks for visiting!