Buy 3 Get 1 Free
Our Best Sale Yet! Add 4 Books Priced Under $5 To Your Cart Learn more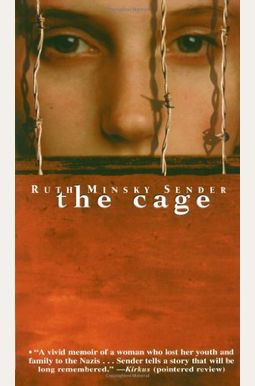 
 
Book Overview
This Description may be from another edition of this product.
Greg Cage was born to protect. While growing up, he was his mother and sister's shield against the world . . . until he failed. For the last decade, he has carried that guilt and need for vengeance around. Now, with his best friend getting married and no longer needing his protection, Greg is even more lost and desperate for some control. Melissa Larson will never let anyone hold the reins in her life. She has been the rock in her family for more years than she can remember, and the fight to keep them together is her main priority right now. The second Greg locked eyes with Meli, he knew that she was someone he needed. Meli knew the second she met Greg that he would be nothing but trouble and heartache. Her life takes an unexpected turn, and that bitch Fate is back to wreak more havoc on another member of the Corps family.Contains mature themes.
Frequently bought together
Frequently Asked Questions About The Cage
Book Reviews
(17)
Did you read The Cage? Please provide your feedback and rating to help other readers.
"As long as their is life, there is hope!

Derived From Web

, May 25, 2022

I liked Riva's writing style. I could see myself as another child there with her. I have read many books of the horrors inflicted to the Jewish people and this would be at the top of my list of favorites. I don 't want to say things away so I can 't give away much. I wish that more information had been given at the end of her freedom, reunions, moving to another country and her new life! I become so attached to the author that I want to continue with her and see her progression in life.
A young woman's story.

Derived From Web

, May 25, 2022

I was a little surprised, as I had no knowledge of some of these other camps, perhaps because so many writers focused on Auschwitz and Birknau. I enjoyed the writing, but I did not feel sorrow and suffering as I read it. This was perhaps because the author was trying to convey the strength of the human mind and the power of hope. The writing was only good, if not completely convincing. I feel that it is worth reading. More stories of hope and humanity, along with the evil of hatred and ignorance, need to be told about Holocaust--especially from a young woman's point of view.
Heavy material for 5th-6th graders

Derived From Web

, May 25, 2022

My great grandson was given this book to read during the summer. I think this book is real heavy reading for someone who has just graduated 5th grade. My great grandson did not have any problems reading it. I think this book is appropriate for high school and secondary school. I read the book myself '' and I think it is well written. Summer reading should be enjoyable for young children, and not a task.
an amazing story of survival

Derived From Web

, May 25, 2022

A well written book, which has all the necessary elements to keep the readers engaged from cover to cover. This book entangled my emotions on the way through. i was horrified and saddened by the losses within the author's family unit, but also inspired by her fight for survival and how she used her poetry to keep others fighting as well.
The Cage

Derived From Web

, May 25, 2022

Ruth Minsky Sender's book Cage is an excellent book. It is about a young Jewish girl named Riva, who grows up during the Holocaust. I thought this book was great ''. It is told from Riva's point of view and she tells us what she has experienced. These experiences lead to the theme explored in this book. We should never forget the horrors of the past and learn from them so that they will never be repeated. I think that anyone interested in Holocaust will find this book amazing. I learned a lot from this book and got a glimpse of what life was like in those days for a Jew.
Somethings Missing?

Derived From Web

, May 25, 2022

The Cage '', it was a very good book. And their struggle in life together because of the Nazis. But their love for themselves kept them alive and together. And that makes it sad and happy in the end. But it was not expecting what I was. It is about the Holocaust and like other books, but one thing was missing. She described what was going on in her life but did not give much detail about things around her or what other people were thinking, or saying. She also did not tell us what the Nazis did to the Jews. She was simply in her world and wouldn t let us visualize what was beyond. She did not describe her surroundings for any reason.
Great Read for Young and Old!!

Derived From Web

, May 25, 2022

A spellbinding book about a young girl who is left the guardian of her three brothers when her mother is taken to a Nazi labor camp. It took me only a few hours to read it...I won 't tell you all about the plot, others have done that. I encourage you to read it just for fun! What a beautiful day! ''
Terrifying story of one family living through the Holocaust.

Derived From Web

, May 25, 2022

Ruth Minsky Sender's story tells a specific story about a terrifying family living through the Holocaust. Throughout the book, all the Jewish families travel in Lodz, Poland, on a terrifying journey. The families were split, but did everything in their power to find someone they knew. The main character Riva tells many stories about the terrible life she was forced to live. If you are interested in Holocaust history, this is a great book for you. It is not only a good purchase, but also a good read. By reading The Cage, you will not only learn a good book, but also a life lesson. A lesson about how everyone deserves to be treated equally and no one should be terrorized because of their ethnicity.
Always have hope...

Derived From Web

, May 25, 2022

I liked this book, however, I wish the author would have elaborated on what happened after she was liberated and how she met her remaining siblings. If you want other books that perhaps explain more, try my favorite Holocaust memorials Alicia My Story and All But My Life. Overall, a good book, just lacking some info to push it the extra mile and make it truly shine.
The Cage from a teens point of view

Derived From Web

, May 25, 2022

Our whole class groaned when she said it because we did not really like to read. When I started to read the book, I found it very good, but after a chapter or two it got so boring, I didn 't want to put it down. I think it was the only book I have ever read, where the whole story will be tatooed in my mind, like that number on Riva's arm. #55082 : Despite its plot and the effects of the Holocaust, this is a very good book, and I believe that anyone over 13 would enjoy this book. I think that everyone should read it just once...