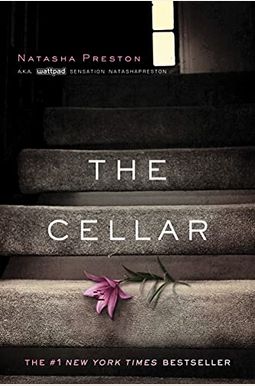 
 
Book Overview
This Description may be from another edition of this product.
Lily? My stomach dropped as a tall, dark-haired man stepped into view. Had he been hiding between the trees? No. Sorry. Gulping, I took a step back. I'm not Lily. He shook his head, a satisfied grin on his face. No. You are Lily. I'm Summer. You have the wrong person.
You utter freak I could hear my pulse crashing in my ears. How stupid to give him my real name. He continued to stare at me, smiling. It made me feel sick. You are Lily, he repeated. Before I could blink, he threw his arms forward and grabbed me. I tried to shout, but he clasped his hand over my mouth, muffling my screams. My heart raced. I'm going to die.
For months, Summer is trapped in a cellar with the man who took her--and three other girls: Rose, Poppy, and Violet. His perfect, pure flowers. His family. But flowers can't survive long cut off from the sun, and time is running out.
Frequently bought together
Frequently Asked Questions About The Cellar
Book Reviews
(7)
Did you read The Cellar? Please provide your feedback and rating to help other readers.
LOVED IT.

I read this in a single sitting. The book came in good condition & I couldn't put it down once I picked it up. Thrilling.
Could Not Put This Down!

Derived From Web

, Sep 24, 2021

I have to read so much for my work that I almost never read for pleasure. I like watching TV. I can't remember the last time I read an entire book or how I found it. I am sure I stumbled on it when I was shopping on Amazon. I bought the book after I downloaded the sample. This story was captivating from the beginning to the end. A true gift for keeping the reader enthralled is provided byNatashaPreston. I read it for two days because I became really attached to the outcome. It is a mystery and is not predictable. I kept imagining the actor Michael Shannon as the character. I hope someone makes a great film out of this book. I was able to escape from my life and enter the hero's world thanks to the story provided byNatasha Preston.
Thrilling

Derived From Web

, Aug 9, 2019

It was a page turner for sure. I love her books, but this one was not as romantic as some of her others. It was frightening and dark. You get into the hearts and minds of the characters when you hear it from 3 different points of view. The jumping around of dates years was hard to follow and I had to double check the dates at the beginning of the chapters more than once. I don't want to give too much away early so it makes sense for the story. It was fun to read.
Just ok....

Derived From Web

, Oct 7, 2018

This book was okay. It was so predictable that there were no plot twists. The book could have been better. This might be considered good for a teenager, but as a 32 year old woman who reads a lot, I felt like it was dull and immature.
Amazingly creepy!

Derived From Web

, Aug 27, 2018

One of the books that gets you in with the first chapter is this one. I had to walk into work each day, so I kept reading until the last minute. I don't find time to read except in my car before work or right before bed because I am not a fast reader and have two kids. I was exhausted after a long day and felt guilty that I left the main character to deal with her kidnapper alone when I put the book down and passed out. There wasn't a time when I wanted to stop reading. This book is very good. Fear, guilt, sadness, and definitely anger and disgust are some of the emotions that will escape from you. Well written.
The Cellar is a creepy good read.

Derived From Web

, May 28, 2017

This was a good book. Summer is kidnapped by a man. He has kidnapped three more girls and kept them in his cellar, so he decided to change Summer tolily to go with his other flowers. His goal is to keep his family together. Sometimes he brings girls off the streets to kill them in the cellar. Summer's family and boyfriend continue to search for her. Will they do it in time? I already ordered a sequel to this book. Adults and high school students alike will enjoy this novel.