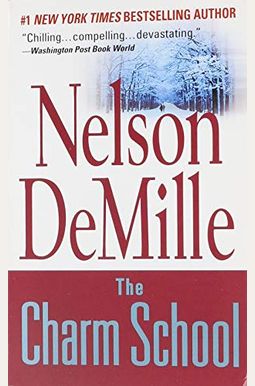 
 
Book Overview
This Description may be from another edition of this product.
As the ballrooms of 1800s America glitter, romance is afoot. Boston and Rio de Janeiro, 1851
An awkward misfit in an accomplished family, Isadora Peabody yearns to escape her life as a wallflower in Boston society. Fate intervenes when she learns that a ship bound for Rio de Janeiro is in need of an interpreter--a pursuit she very much enjoys. The only problem? The surly and handsome captain is adamantly opposed to a woman taking the role. Sea captain Ryan Calhoun used to have a good family name. But he'd purposely walked away from everything it afforded him, driven by his quest to right an old wrong. When he finds himself falling for the meek young woman who comes aboard his ship, he's determined to stay away from her--if only to keep her out of his secretive, dangerous plans. As the tides of attraction flow between them, Ryan and Isadora must risk it all for love. For a true lady must learn to speak her mind, and Isadora is ready to put her newfound charms to the test. The Calhoun Chronicles
Book 1: The Charm School
Book 2: The Horsemaster's Daughter
Book 3: HALFWAY TO HEAVEN
Book 4: ENCHANTED AFTERNON
Book 5: A SUMER AFAIR
Frequently bought together
Frequently Asked Questions About The Charm School
Book Reviews
(7)
Did you read The Charm School? Please provide your feedback and rating to help other readers.
Loved it except for the ending.

Derived From Web

, Feb 8, 2022

I am a big fan of DeMille's books. I have just gotten around to reading this title. There was a Commie under every bush. I couldn't think of anything else while reading this. The ending was the only thing that I didn't like about this book. The ending wasn't bad, but it wasn't the ending I was hoping for. I get so engrossed in my reading that I start to relate to the characters and story. I was left cold by this ending. It fell flat. I could see it ending in the real world, but not in the fiction of DeMille. I am sure that others will disagree with you, but you will have your own opinion. I wanted a revenge ending, but it was not there. I recommend this book as it is entertaining and compelling.
Charming Charm School

Derived From Web

, Dec 22, 2020

The book was a giant thrill ride from the beginning to the end. I have read many books by DeMille, but this one is the best. You are taken deep into Russian territory, where you learn a lot about espionage, Motherland, and human nature. If you like fast- paced drama, quick wit and well- developed characters, this is the book for you. You will be enchanted by the author and wonder how close to the truth this book really is. The Charm School is frightening, and it makes you wonder...
How much is based on fact?

Derived From Web

, Oct 8, 2020

The novel is about action in and around Moscow in the late 1980's. A young American tourist is on his way to Moscow when he encounters a man who claims to have escaped from the Russian spy school. The school is staffed by people who were captured during the Vietnam war. He is killed when he reports this to the embassy. The investigation and search for the spy school is the basis of the novel which depicts life in Russia during this period. There is a lot of suspense and action to keep you interested. A very enjoyable book.
Great premise. Poor execution.

Derived From Web

, Sep 19, 2020

I'm quite disappointed that this isn't my favorite De Mille novel. This book was recommended to me and I might have expected more. The author of the book seems to be more interested in showing us what he has learned about life in the Soviet Union than in telling a story. When the pace does pick up, it becomes mired and restrained by ridiculous dialogue that violates one of Elmore Leonard's hallowed rules of writing. I had to force myself to finish the novel even though I was done with it. I experienced another let- down close to the end. I' ll be reading something else by another author.
Sorry to say . . .

Derived From Web

, Jul 2, 2019

I used the novel as a sleep aid because I love this author. I didn't get through a whole chapter before I fell asleep. The interaction between the two main characters was not realistic and the last minute escapes were repetitive. The premise of Russia is interesting and imaginative, and the descriptions of the country were good. There are many books by this author. I wouldn't bother with this one.
Truly, one of DeMille's best

Derived From Web

, Aug 31, 2017

I have been reading The Charm School for at least four or five times. It's my favorite novel in the espionage and Cold War genre. Both accuracy and plausibility can be found in the book. The characters are well defined, but not much so that you can't use your imagination to round them out. The story line and chain of events are not so convoluted that you lose sight of it. I have read all of Mr. DeMille's books, but this one stands out because the characters are not as sarcastic as in his recent novels. No one has picked The Charm School for a movie.
Best DeMille Book I've Read

Derived From Web

, May 28, 2017

Most of the books I' ve read are the best DeMille books. There are a lot of interesting things about Soviet Russia and spies. The plot is exciting and believable. The characters are believable and easy to like. I like DeMille as a writer but get annoyed when he writes with excessive sarcasm and smart aleck comments. I like the humor but he tends to go too far with it. The dialog was realistic for the setting. Particularly liked the end.