Buy 3 Get 1 Free
Our Best Sale Yet! Add 4 Books Priced Under $5 To Your Cart Learn more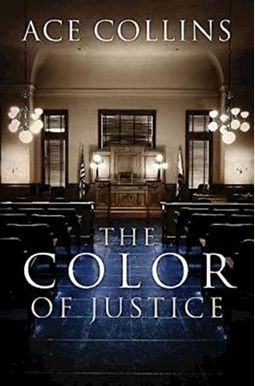 
 
Book Overview
Two racially charged cases. Two attorneys searching for the truth. But only one will stay alive long enough to find it.
1964
Justice, Mississippi, is a town divided. White and black. Rich and poor. Rule makers and rule breakers. Right or wrong, everyone assumes their place behind a fragile fa ade that is about to crumble. When attorney Coop Lindsay agrees to defend a black man accused of murdering a white teenager, the bribes and death threats don't intimidate him. As he prepares for the case of a lifetime, the young lawyer knows it's the verdict that poses the real threat--innocent or guilty, because of his stand Coop is no longer welcome in Justice. As he follows his conscience, he wonders just how far some people will go to make sure he doesn't finish his job?
2014
To some, the result of the trial still feels like a fresh wound even fifty years later, when Coop's grandson arrives in Justice seeking answers to the questions unresolved by the trial that changed his family's legacy. When a new case is presented, again pitting white against black, this third generation Lindsay may have the opportunity he needs to right the wrongs of the past.
But hate destroys everything it touches, and the Lindsay family will not escape unscathed.
Frequently Asked Questions About The Color Of Justice
Books like The Color Of Justice
Book Reviews
(10)
Did you read The Color Of Justice? Please provide your feedback and rating to help other readers.
I thoroughly enjoyed this book and look forward to reading other works ...

Derived From Web

, Feb 14, 2022

Justice was a small, traditional Mississippi town in 1964. A young black man with a clean record is accused of killing a young white woman. There can be no doubt as to the outcome of the trial until a young attorney from a well- respected family in Justice agrees to take the case. This novel is quite capable of standing on its own, but it provides its own well- developed characters and plot line. Although there were a few predictable scenarios, I thoroughly enjoyed this book and look forward to reading more works by this author.
Couldn't Put This Down

Derived From Web

, Jan 24, 2020

This book was very hard to read. There are characters who seem pulled from real life and you come to love them. It's difficult to read because the conflicts are also taken from real life. You will enjoy reading this book if you like To Kill A Mockingbird. I will be reading more of Collins's books in the future.
The Color of Justice

Derived From Web

, Nov 30, 2019

The Color of Justice is a novel that has a lot of history and good character development. It takes 50 years for justice to be served and the reader is left guessing until the last page.
MORE THAN A MATTER OF RACE

Derived From Web

, Oct 7, 2019

The murder mystery is 50 years long and involves several murders. The plot will keep you guessing until the last page, and all that is accomplished without sexual content or profanity.
Sad times remembered

Derived From Web

, May 26, 2018

The book shows that not everyone was racist and reminds us of how different races were treated in the past. One person can make a difference in a community. I applaud the author for showing the good and bad of living in a small southern town in the sixties. From the beginning to the end, the story is a real page turner. It was a good way to wrap everything up, but the way that Coop was allowed to disrupt a trial and confront someone from the audience was a problem.
Two books in one....

Derived From Web

, May 22, 2018

When Coop Lindsay takes a case in 1964, he is able to get parts for his client, but he and his client disappear just as the case is over. They are never seen again after that. Fifty years later, another Coop Lindsay comes to the town of JusticeMS, finding a different racial situation thanks to his grandfather. Young Coop still has mystery to solve and lay to rest old hates and prejudices. I gave a rare five star rating, despite some editing errors. The story was wonderful.
Best Read In A Long Time

Derived From Web

, Mar 20, 2018

The book was very well written. It was easy to follow and had good character development. It was able to address issues of race that span a 50 year period and tie it all together to show changes in the racial atmosphere while still pointing out race problems that are still present today. It was also tense. I don't like the author's use of common nouns in place of proper nouns in some places. It should be compulsory reading for all high school and college students.
If you are too young to remember before 1960, read this book and learn history along with a great mystery.

Derived From Web

, Feb 20, 2018

The book is one of the best I have read in a long time. It brought me back to the days of segregation when it was legal. When you think the story is over, there is a lot left, as Ace Collins has written many twists and turns into his story. After reading it, I agree with him that it was his best work. The Color Of Justice is a great mystery and strong emotion.
Excellent premise but not enough substance

Derived From Web

, Dec 31, 2017

I was intrigued by the summary preview as it seemed like an interesting premise for a good read, but too many stereotypes and leaps of faith were required, I had higher expectations than were realized by the end. I can see where his fans appreciate his ability to create and develop a story with interesting and deep characters, but I found the overall work to be lacking too much to be more excited.
Started out great

Derived From Web

, Feb 24, 2017

I enjoyed the first half of the book. The first trial is the first case. I liked the characters. When it moved to the grandson's generation, I was confused. There was no plan to tell me about the two men who had gone missing or the family that had supported him. The story would have been better to read. I would have liked to know more about this time in the future. The second case was not as interesting. It was not developed well. I was skipping pages to get there. The love story? It's incomprehensible. It was absolutely terrible.