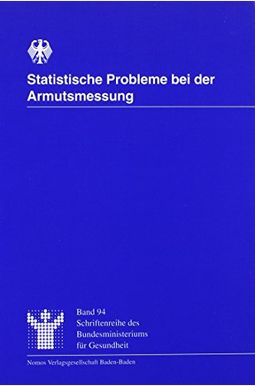 
 
Product is currently Out of Stock.
You can add it to your wishlist and you will be notified once we receive a copy.
Book Overview
This Description may be from another edition of this product.
Book 3 in the Global best selling Horus Heresy Siege of Terra series
The war for the fate of mankind blazes on. Though the outer defences have fallen, the walls of the Palace itself remain inviolate as Rogal Dorn, the Praetorian of Terra himself, uses every known stratagem and ploy to keep Horus's vast armies at bay. In Perturabo, the Traitor siegebreaker, Dorn faces an adversary worthy of his skill. A terrible, grinding attrition ensues. The crucial battle for the Lion's Gate spaceport is at the heart of this conflict. With it in their possession, the Traitors can land their most devastating weapons on Terran soil. Dorn knows it must not fall. But with enemies attacking from within as well as without and the stirrings of the neverborn drawn to the slaughter, can the Imperial defenders possibly prevail?
Frequently Asked Questions About The First Wall, 3
Book Reviews
(7)
Did you read The First Wall, 3? Please provide your feedback and rating to help other readers.
70% filler. Cash Grab.

Derived From Web

, Jan 7, 2022

And that was confusing once. It appears to me like somebody else ghost wrote a heresy scifi story and spliced it into a diverse and boringbland book. It just feels out of step with the Heresy and the 40k. The small chapters on the Iron Warriors and the Fists are really stirring and even well... All Heresy books have boring human level stories. I suppose to give POV characters, but I think enough has been written to show that Space Marine and Primarchs are fantastic characters that don 't need padding. But this also feels excessive and gross.
Sour feeling from the book

Derived From Web

, Mar 26, 2021

The important storyline was half the book and felt like a detour from the main events, really not much progressing. And they make Dorn look ill-prepared, I like the author through his other books within the HH, but this book has a deadweight taste for me.
You can skip this one.

Derived From Web

, Aug 2, 2020

I have read most of Horus Heresy's books. This was a chore to complete this one. The storyline of the Addabba Free Corps was a huge waste of time. This was where the author spent most of the time with character development and then threw it all away in 2-3 lines.
Incoherent story

Derived From Web

, Jul 6, 2020

The first two books had quite a few POV characters and plots, which all added to a decent story line. Two, the many plot threads never add to anything. Multiple story arcs come to end with absolutely zero impact on the overall plot or story. It's almost like the author tried to weave several short stories together and then ran out of steam at the end. I listened to this one a few weeks ago and I can not remember the slightest bit of the ending ; it was the forgettable.
Boring Story

Derived From Web

, May 1, 2020

The story is boring and has little to no character development.
Confused and satisfied

Derived From Web

, Apr 8, 2020

This book was for me a roller coaster ride. After first two very good books in the Siege of Terra series, this opened and continiued very underwhelming tones. The first 70% was a drag. It was a mix of bolterp0rn, some deamon road trip of the girl, and some never-teen stuff. I kept pushing and grinding to finish line like Perturabo's assault on the Imperial Palace. Up to this point, my grade was 2 stars, only readable plot was Lectitio Divinitatus cult. Then things began to change after 70%. Minor Spoiler Alert-Sigismund took field by Sigismund. When this bad boy comes in the neighborhood triples awesome. My grade has been raised to 3 stars. Afterwards, some nice plot twists happened that I did not see. My mark has been raised to 4 stars. Then Champions appeared and it looked like Primarchs duel is on the horizon. My grade wanted to go 5 stars, but the primarchs have just rolled each other, so my grade is still 4 stars. If you can bear the first 70% of the book, it is a nice read.
The Iron Warriors bring it

Derived From Web

, Mar 18, 2020

, I had missed this somehow. In addition, we see the return of the first Imperial Saint and the impact of the Custodians, Dorn and the Battle in General. Finally, we see the trials of an imperial unit as it travels over the months of battle. And perhaps it's the fever, but Thorpe has fooled me utterly. Simple to recommend and a must have.