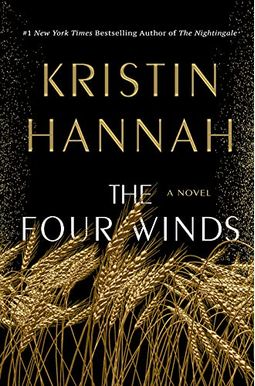 
 
Frequently Asked Questions About The Four Winds
Book Reviews
(3)
Did you read The Four Winds? Please provide your feedback and rating to help other readers.
The Four Winds

Jennifer D

, Sep 22, 2021

I never thought about how it was for people to move to California during the dust bowl to make a new living and the horrible way they were treated trying to simply save their families. This book was moving and Kristin Hannah has done an amazing job telling this story.
The Four Winds

Lee Mitchell

, May 31, 2021

Someone says the word 'Okie' and you see a sad dirty family in rags, from Oklahoma, usually hungry and trying to find anyplace where they can put down roots again. Texas also had dry, parched farms, violent dust storms, and non farmable land. In 1934 Elsa Martinelli and her two children, Laredo and Ant, Okies from Texas, head to California to find a place to settle that is more forgiving. Instead she finds thousands of displaced Families that also immigrated to the 'promised land' and the native Californians have turned against the them. Instead the devious planters have prospered with the abundant labor and unless you work at slave wages you don't work. Any book or article based on the Depression is very interesting and informative but extremely depressing, and The Four Winds does not deviate.
The Four Winds

Mary Ann Connolly

, May 26, 2021

Wow! What an eye-opener to the HORROR of the dust bowl and what folks experienced living through the
deprivation. Amazing strength and courage of the main characters which made me appreciate all we have to be grateful for in our world.