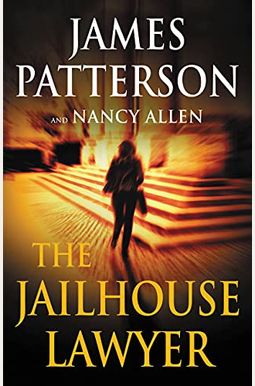  
Book Overview
A young lawyer takes on the judge who is destroying her hometown--and ends up in jail herself.
Young attorney and single mother Martha Foster is in serious need of a fresh start. So when a perfect job opportunity falls into her lap, Martha drops everything to move her and her five-year-old son to charming Ava, Alabama, where even the Welcome Wagon comes out to greet them. Instead of the bustling case load she expected to have as the new public defender, however, Martha is surprised to find herself with little to do, her legal aid rebuffed at every turn. Judge Wyatt Pickens, the charismatic head of the local courts, urges Martha to enjoy her cushy new job. But as she digs deeper into Ava's methods of justice, Martha becomes more and more convinced that there's something deeply twisted happening--and that Pickens himself has a hold on the town that goes well beyond the bench.
Frequently Asked Questions About The Jailhouse Lawyer
Book Reviews
(16)
Did you read The Jailhouse Lawyer? Please provide your feedback and rating to help other readers.
Another poor attempt to portray a female protagonist

Derived From Web

, Jan 30, 2022

The problem is, people end up being stereotyped into shrill, stumbling characterizations running on emotions and anxiety. It's insulting and makes for a slow storyline, Hollingworth said.
Very good read

Derived From Web

, Jan 13, 2022

It was slow to read. Once I passed the first few chapters, I was hooked. It took me a few days to finish, but I'm delighted with the outcome. Try it out for yourself.
Terrible

Derived From Web

, Nov 14, 2021

I was a little over a 1 1/2 hours into this book and dreading doing it all over again. Went to Amazon and read the reviews and found out there are two books in one, which is advertised as one. I almost felt like I was going to die there, as I was really over 1 1/2 way through the Jailhouse Lawyer. The whole thing is a travesty, Michael McKeon said of the tape. Both books portray Southern culture, life and criminal justice in a very negative light. Don't know why Patterson keeps coming out with new co-authors, but this one was terrible and I will certainly never buy one again with Nancy Allen as a co-author.
Very well written

Derived From Web

, Oct 28, 2021

A great read, said Blair. This book is by far the best of Patterson's.
Another Waste of Money

Derived From Web

, Oct 25, 2021

Two separate novellas, both of which have very weak plot lines and are not worth reading, were also published. Stick to old favorites, Mr. Dhaliwal said.
Thrilling!

Derived From Web

, Oct 10, 2021

Outstanding! Could not stop reading. The writer is witty, well-informed and has a good grasp of the English language. Best read of the year.
Ripoff

Derived From Web

, Oct 7, 2021

As a legal novel, the book is fair only but nowhere is the book advertised as a 2nd book issue. Not on the book jacket or Amazon. com.
I am my Father's Daughter

Derived From Web

, Oct 6, 2021

An excellent read, fast paced and captivating plot. Leah Randell, a young and challenged Chicago lawyer, could not compromise her principle when representing clients in the corporate world. Realizing she must return to her native Arkansas and the moral principles of protecting those under your care, she left. Her Father, a well respected and moral attorney, was a good caretaker of her estate. It was a surprise that her ideology must be followed as she returned to those same cherished personal and professional ethics, she said. When Leah found herself a victim of small town discrimination, she felt she had no recourse to the criminal justice system. Great book, well worth your time investment.
No where on the jacket does it say this is 2 BOOKS

Derived From Web

, Oct 4, 2021

I was really getting into this book, then I realized it was actually two books in one. No where on the jacket does it say: "There's a bullet hole in the back." Now what I thought was to be getting a wonderful book just stopped and a new one started, Sosa said. I love James Patterson, but this time you disappointed me and should have noted this on the book.
These two stiries

Derived From Web

, Oct 3, 2021

The book is very good. The book is very well written and I would recommend it to anyone. Not much, but I need two more.