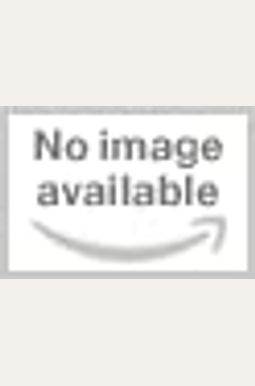  
Product is currently Out of Stock.
You can add it to your wishlist and you will be notified once we receive a copy.
Frequently Asked Questions About The Jesus I Never Knew
Book Reviews
(15)
Did you read The Jesus I Never Knew? Please provide your feedback and rating to help other readers.
Fascinating book

Derived From Web

, May 20, 2022

Philip Yancey begins by describing the versions of Jesus that he found when he was growing up, and the rest of the book describes the versions of Jesus that he knew during years of study in the Bible. It is a fascinating book and it is great for anyone who wants to know Jesus better, especially because it directs the reader to the Bible. Here there is no off-the-wall theology, just good gospel truth presented in a well-written, down-to-earth, interesting way. The book is full of tidbits that reveal how much research and hard work Mr. Yancey has put into the book about Jesus, how different people or cultures view Jesus, cites about Jesus and much more. I walked a little for a few weeks through the book, and I am glad that I did. In the end, the important thing is knowing Jesus, no matter how you see him. Then you can spend eternity to know him better.
A concise, and insightful, look at the character of the real Jesus, and God's nature overall

Derived From Web

, May 20, 2022

A very concise and insightful look at Jesus'character, based primarily on the four Gospels. Like Jesus himself, the book takes aim at subsequent church dogma and tradition, showing where it is and often not on track with how he is shown to be in the Gospels himself. Very interesting book, a fast and fascinating read. I've come up for it much better than I think. This is highly recommended.
Historical Jesus - Lite

Derived From Web

, May 20, 2022

Most readers looking at this book are probably familiar with Philip Yancey's light, personal and journalistic style of writing, down to earth. This makes the book an easy read and for someone wanting an introduction or as Yancey himself shows demythifying '' of his Bible school, Jesus'; s. In his writings, Yancey remains clearly a committed Christian and thus the book reframes Jesus into our modern scholarly understanding, while retaining his core convictions and his faith.
Never thought of Him this way!

Derived From Web

, May 20, 2022

Yancey may not always be the easiest to read. But oh, is he ever worth the effort? I gained so much insight into the Jesus I never knew. Such a worthwhile book for anyone seeking to know more about Jesus -- whether you are a believer or not. But if you are not, this can change your mind just a little.
Great reader of a good book

Derived From Web

, May 20, 2022

Yancy reviews many topics that cross most Christians'and non-Christians'minds as they review faith. Those of you with a logicalanalytic personality will quickly connect with the writing style. The CD audio book reader is very good, making it into a performance vs. dry reading.
Great insights

Derived From Web

, May 20, 2022

Yancey presents a number of insights into Jesus'life that we often miss in our culture-centered Christian walk. His writing will help you to look deeper into your own expectations and activities as a follower of Jesus Christ.
Great Insight from Non-Christian and Other Critical/Out of the Box Perspectives

Derived From Web

, May 20, 2022

My college group did a study around this book, and the out of the box concepts are generally not discussed within the Church when they really should be. This book helped me improve my walk with the Lord and given me insights on speaking to people about Him.
Interesting!

Derived From Web

, Sep 18, 2021

This book provides some interesting information about Jesus and the world he lived in, including history lessons and evidence of the world back then. It really helps to better understand Jesus and what he taught, but also helps to understand the way he grew up and the audience he originally spoke to. It is always great to have a better understanding of context, and this book teaches explains in really unique ways. It also helped me focus on difficult issues that I have recently wrestled with, such as WHY does not God show himself to us like he did to Mosesthe Israelitesetc. No good answers, but I am always glad when people explain these questions rather than just confront them with lax reasoning.
Required Christian Reading!!

Derived From Web

, May 25, 2021

This book shows a very human God walking across the Earth demonstrating how I should be walking. Yancy is one of us, human, imperfect, fighting doubts, and the difficult questions arising from the disconnect between today's Christianity'' and the standard we are called by our Savior. He gives great insight into the answers revealed by following Jesus through his whole life, from birth to death and resurrection in a 2000-year-old setting filled with people with all the defects that you and I carry in these Earthen vessels today. Your understanding of who Jesus is will be greatly enhanced and you will be greatly challenged by chapter 13, Kingdom Wheat among the Weeds ''. By the way, this life story of Jesus is greatly supported by diligent research into the culture of the time, as well as inspirational.
This is not a Scriptural book.

Derived From Web

, May 5, 2020

There is much secular inaccuracy, opinions, musings and reference to scriptural sources and thought.