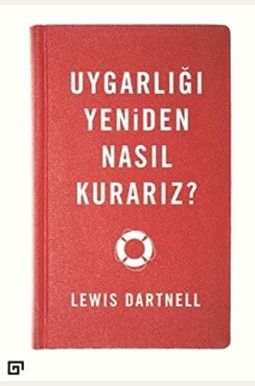 
 
The Knowledge: How To Rebuild Our World From Scratch
Book Overview
This Description may be from another edition of this product.
How would you go about rebuilding a technological society from scratch?
If our technological society collapsed tomorrow, perhaps from a viral pandemic or catastrophic asteroid impact, what would be the one book you would want to press into the hands of the postapocalyptic survivors? What crucial knowledge would they need to survive in the immediate aftermath and to rebuild civilization as quickly as possible a guide for rebooting the world?

Human knowledge is collective, distributed across the population. It has built on itself for centuries, becoming vast and increasingly specialized. Most of us are ignorant about the fundamental principles of the civilization that supports us, happily utilizing the latest or even the most basic technology without having the slightest idea of why it works or how it came to be. If you had to go back to absolute basics, like some sort of postcataclysmic Robinson Crusoe, would you know how to re-create an internal combustion engine, put together a microscope, get metals out of rock, accurately tell time, weave fibers into clothing, or even how to produce food for yourself?

Regarded as one of the brightest young scientists of his generation, Lewis Dartnell proposes that the key to preserving civilization in an apocalyptic scenario is to provide a Read More chevron_right
Frequently Asked Questions About The Knowledge: How To Rebuild Our World From Scratch
Books like The Knowledge: How To Rebuild Our World From Scratch
Book Reviews
(13)
Did you read The Knowledge: How To Rebuild Our World From Scratch? Please provide your feedback and rating to help other readers.
Misleading title.

Derived From Web

, May 25, 2022

What I was looking for was a book about how to rebuild our world from scratch ''. A series of This is how to build a fire '', This is how to identify iron-bearing rocks '', This is how to smelt iron '', This is how to build a steam engine, etc. The book is instead a series of chapters describing problems that one would face with no solutions facing the rebuilding of civilization. For example, it describes how industrial farming requires post-1800s nitrogen fixing and how not having this is an issue without providing a solution.
This is a pretty good book

Derived From Web

, May 25, 2022

Entertaining, a good light treatment of the theme... And the lightness is my main problem. Everything is covered in shallow depth ; the author does not explore any one topic in sufficient detail, and the final result is... Well. The author comes out and says that this is a thinly disguised popular science popularization, rather than a flawed-but-serious attempt to do what the book is marketed to do. Marketing is therefore huge, and a hyperbolic let-down. Maybe pick up if this is under $4.00 on sale or buy for a precocious 12 year old, rather than an adult with a strong technical background.
No as advertised

Derived From Web

, May 25, 2022

A radio interview with the author led me to believe that this book had necessary information for the processes needed to start from scratch and reconstitute basic technologies. As food production, finding, obtaining and storing potable water, simple metal subsistence plumbing and sanitation. Apparently it was too much to ask. The Handbook Back to Basics is much more valuable and comes much closer to achieving the expectations of the author, The Knowledge.
An eye opening and fun read.

Derived From Web

, May 25, 2022

For me, quite a fun read. I think we are often unaware of the actually brilliant efforts our ancestors made just to get us to the level of production we take for granted today. I sometimes get the impression from peers that they think that people were kind of dumb not to have cell phones and microwave popcorn in the past. But the people saying that they are completely ignorant of the complex path of development we have taken and would be hopeless about even how to begin to do these things if they had to start from scratch. but also a good book for the reader of science fiction, as these concepts connect in an indirect way with many works of the genre. It was written and edited well.
out standing,

Derived From Web

, May 25, 2022

outstanding, but it will bring us right back to the problems that caused this mess in the first place.
Great Father's day gift!

Derived From Web

, May 25, 2022

Great father's day gift!!
good intro to essential technology

Derived From Web

, May 25, 2022

This is an important book, listing the essential techology needed for rebooting civilization after the apocalypse.
Very helpful, but very advanced

Derived From Web

, May 25, 2022

I graduated college and took all the sciences to get into dental school, so that I would say I have a BASIC understanding of science. Much of what is discussed is very heavily science and engineering based, sometimes so much so that I got lost. I know this is the point, however, don 't think that this is a picture book with step by step instructions. It is also very interesting and is very well formatted. A rewarding read, but a slow one.
A MUST read. Fascinating.

Derived From Web

, May 25, 2022

This is an apocalypse book for anyone curious about how the world works around them. Here the amount of information is nothing short of staggering and very well thought out. A++ :
I like people to get to the point

Derived From Web

, May 25, 2022

It is a slowly told opinion. Not my style, I like to get to the point. I wish I could find the book so that I could flip through it and find areas of interest.