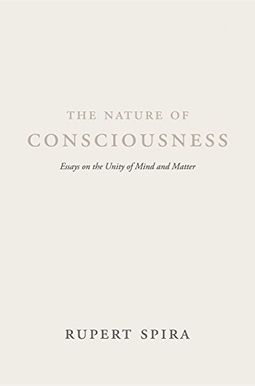 
 
The Nature of Consciousness: Essays on the Unity of Mind and Matter
Frequently bought together
Frequently Asked Questions About The Nature of Consciousness: Essays on the Unity of Mind and Matter
Books like The Nature of Consciousness: Essays on the Unity of Mind and Matter
Book Reviews
(6)
Did you read The Nature of Consciousness: Essays on the Unity of Mind and Matter? Please provide your feedback and rating to help other readers.
Spira's teaching cuts through like no other

Derived From Web

, Jul 15, 2020

If you are interested in or feel drawn to the direct path to awakening, Rupert Spira is the guide for you. I have pursued other teachers on a progressive path and did have value. In fact, I'm pretty sure that Rupert's direct pointing would have been confusing had it not been for the teaching of Eckhart Tolle and even Mooji, who teaches the direct path, but I came with these teachers only so far. It was as if there was a blockage through which I could not break until Rupert Spira. He has a way of using our limited language that cuts like no other. You will find repetition, and each repetition is just subtle enough that you will feel a shift. If you have been following a spiritual or non-dual path and feel like something is still missing, I highly recommend Spira's books and YouTube videos.
Superlative

Derived From Web

, Feb 20, 2020

Without doubt, this is the most amazing, eye-opening book I ever read. It is now beyond anything I could have imagined and something already known. In this book, awareness has used language skillfully to help us pause the mind and welcome what is there between the thoughts. It is both revolutionary from the point of view of the mind and a pure awareness of awareness that we have always experienced from the point of view of reality. I'm certain that I read this book over and over again, gaining new insights with each reading.
A new articulation of familiar themes

Derived From Web

, Nov 30, 2018

An arresting exposition on fundamental assumptions that form the basis of our current global culture and civilization, logically argued and brilliantly presented. This book and related works have the potential to transform the dominant intellectual and metaphysical status quo. I felt some frustration in the implication that there are only three teachers, one school of Hinduism and one practice worthy of mention. Others are passed with little more than a nod and a wave of the hand. Nevertheless, this book is a milestone in metaphysics.
Great book, though I didn't really understand anything he was talking about

Derived From Web

, Oct 22, 2018

If terms like "Infinite Consentity" are within your comprehension.... me, I just don 't understand what the shared single field of infinity-conscious love hidden for us really comes down to. It sounds to me like Gobbledygook, whereas when I read Spinoza, Schopenhauer, Heidegger, Nietzsche, it does not. Sorry, I don 't get it, maybe you will.
The Nature of Consciousness: the pinnacle of Rupert Spira's philosophy

Derived From Web

, Jul 21, 2018

Doesn 't ever resort to hand waving or esoteric generalities or esoteric mysticism, but is very specific and descriptive about the nature of pure awareness, which is at the heart of every experience we can have. Looks at awareness from a surprising number of specific viewpoints - for example, shows how consciousness transcends space and time, yet generates both. Relates to nondual philosophy in practical terms, rather than pretending to be the new age or using the word quantum right and left as a substitute for true scientific knowledge, as so many authors do.
Will it work?

Derived From Web

, Oct 9, 2017

This book might not work very well for those unfamiliar with Spira's non-duality work, but I am not sure of it. The theme of consciousness is close to impossible to discuss because our words spring from a conditioning that places the material as the root of consciousness instead of the other way. Despite this, Spira does a great job of guiding us through the metaphors that best approximate what he is trying to describe. You'll find some repetitiveness in the writing, I imagine that Spira feels that repetition is needed through our dual filters. Nevertheless, this book is a good introduction for those who are really trying to find out who they are.