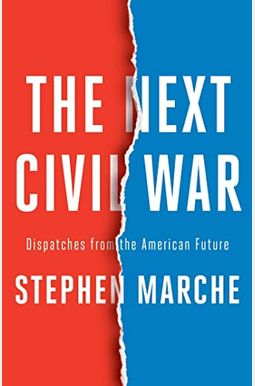  
The Next Civil War: Dispatches From The American Future
Frequently Asked Questions About The Next Civil War: Dispatches From The American Future
Book Reviews
(5)
Did you read The Next Civil War: Dispatches From The American Future? Please provide your feedback and rating to help other readers.
Comic book

Derived From Web

, Jan 22, 2022

When anyone refers to the United States as a democracy, they should realize immediately that they do not even know what the federal government is actually like. If someone disparages the presidential electoral college without explaining exactly what is wrong with it or why it is a better idea to elect the president by popular vote, you are dealing with someone who has juvenile political ideas. When someone celebrates the arrest of Nixon for spying on his political rival as an example of the American system properly functioning, but ignore Obama doing EXACTLY the same thing except using taxpayer funds and the FBI, you could be a leftist Canadian socialist who claims to be an objective author. Might also have been written by Pelosi and published by CNN.
This Is Drivel

Derived From Web

, Jan 16, 2022

This book is essentially a platform to criticize the author's fantasies with regard to the political right of the US. In order to appease the left, the administration has opened our border and allows thousands of illegal migrants to pour daily into the United States. This is an impeachable act that will be dealt with after the 2022 elections, but has considerably increased the political temperature since then.
Awful Book

Derived From Web

, Jan 11, 2022

I was expecting an objective analysis of the injustices, corruption, and inequalities that tear the United States apart. But this book reads like a confusing rant, where fiction, speculation and fact guush in a crazy, hysterical firehose stream. The situation in the US is dire, but is not helped by a novelist shrieking incoherent doomsday messages from his street corner.
Up and Down

Derived From Web

, Jan 7, 2022

Some good factual information, presuming to be balanced, but the boogie man is the hard right, while the left is portrayed as well meaning and at worst as incompetent. When the author is most insistent that he is balanced, he is most likely to twist the narrative to the left. Basically, all potential solutions are a left wish list.
Haven't been able to put it down. READ THIS BOOK

Derived From Web

, Jan 4, 2022

I have read about a quarter of the journey through and feel like I am finally beginning to understand this confusing world. The author explains what is happening, what it means, what the next possibility of happening, and what this experience will be for everyday people. It is clarification and it is brilliant.