Buy 3 Get 1 Free
Our Best Sale Yet! Add 4 Books Priced Under $5 To Your Cart     Learn more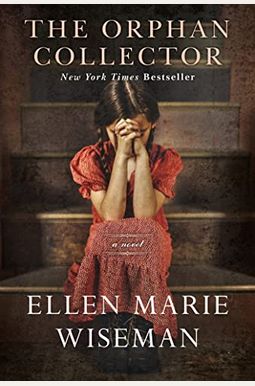 
 
The Orphan Collector: A Heroic Novel Of Survival During The 1918 Influenza Pandemic
Frequently bought together
Frequently Asked Questions About The Orphan Collector: A Heroic Novel Of Survival During The 1918 Influenza Pandemic
Book Reviews
(18)
Did you read The Orphan Collector: A Heroic Novel Of Survival During The 1918 Influenza Pandemic? Please provide your feedback and rating to help other readers.
historical fiction

Donna Biddle

, Dec 2, 2022

Oh my gosh! Excellent story of the 100+ years ago Spanish flu outbreak. Heart wrenching tale offering insight to horrific times, especially home remedies tried to treat the illness. So much suffering for children who were orphaned; many were starving, cold and mistreated,
lost in this world to fend for themselves. I was completely absorbed in this book and couldn't wait to turn the page to see what happens next! I didn't want the story to end, it was that good!!
Horrific

Derived From Web

, Jan 28, 2022

Leaving behind orphans and widows and widowers, the historical telling of the flu that killed so many, is what is happening today with Covid 19. He compared it to the 1918-19 flu pandemic. In an interview, McCartney said the story was "a heartbreaking story to read."
A very good story

Derived From Web

, Jan 15, 2022

Anyone that reads this book will be grateful that they lived through this era. Our doctors and nurses are excellent. In this moving and witty story of two orphans, you will read of how the twins survive the Spanish flu epidemic that devastated their family in 1918.
interesting book

Derived From Web

, Nov 18, 2021

I've enjoyed reading historical fiction and this book didn't disappoint. It was a surprise to me how well the flu was compared with our current situation with Covid. likable main character.
Meh. Don't waste your money.

Derived From Web

, Jul 23, 2021

Inacurracies, amatuer writing, grammatical mistakes. Only in the first chapter, or two, can I go on. There are so many good books to read, he said.
History repeats - sonewhat

Derived From Web

, Jul 17, 2021

Such a horrible time in our history and so similar to what we have recently experienced -- the masks and social distancing, he said. Thanks to all the social services agencies that helped make this possible. I've seen the movies and I'm not a huge fan of the main characters. Really cared about their journey, he said. I was a bit put off by the ending, Mr. Dhaliwal said. It's great to see that people are still willing to recommend it to their friends.
Very nice read.

Derived From Web

, Jul 12, 2021

This story of family bonds and what can happen when one never gives up was told with great compassion. It's a story of two worlds colliding. terrible people with questionable intentions, and people who opened their hearts and homes to strangers during a terrible time in history, he said.
Timeless tale of enduring love and faith.

Derived From Web

, Apr 22, 2021

The writer brings the story to life for us as though we're walking beside the main characters. It's easy to identify with what the main characters are feeling, even if they are not feeling so happy. The story came alive for me as I read, and I could almost FEEL what the main character was feeling, "eating, drinking, and living," she said. His voice is still very strong, but hits close to the heart. Even though I'm not a huge fan of Dr. Goin's work, I couldn't stop reading this story. Thanks, Ellen. I will definitely read more of her books.
Rubbish!

Derived From Web

, Feb 24, 2021

In contrast, I got some insight into the flu epidemic of 1918 but the rest was hokum. A 13-year-old girl that can touch someone and determine if they have a sickness sounds like a science fiction novel. If you think so, put your money in another book that has some authenticity to it.
barely made it through

Derived From Web

, Feb 14, 2021

The book could be cut by 30 percent if the main character's repetitive musings are taken out. But most of us get it - worrying, anxious, worry, anxiety. The three main characters are all flat, unmoving. There is one character, unbelievably evil, in the Matrix universe. As I read through the story, I thought this character was not believable. I realized that she is the embodiment of the author's opinion of Trump. One-of-a-kind.